Neenah Family Law & Divorce Attorneys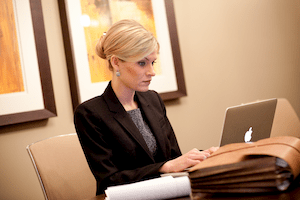 Practice Areas:
Divorce
Child Custody
Child Support
Alimony
Other Family Law issues
At Sterling Law Offices, our attorneys have been uniquely trained to deal with the various aspects of family law. Beyond that, they understand that family law is both legally and emotionally complex. Our team of Neenah divorce lawyers are ready to help you with both.
Over the years, our attorneys have successfully helped people throughout Wisconsin and Winnebago County.
Sterling Law Offices appreciates that family law can be highly dynamic. The laws which were applicable today might not be in the future. To stay out ahead, our attorneys have made it a point to meet on a regular basis. The aim of the meetings is to share the latest information about new laws, judges, and any other information we've picked up. Know that when you hire one attorney at Sterling Law Offices, you get the whole team.
Specializing in family law has also allowed us to employ a network of other professionals in the field. These include guardian ad litems, court officials, social workers, and appraisers among others that are just as dedicated to helping people as we are.
However, an attorney's experience means nothing if they don't understand the needs of their clients. We've always been committed to providing constant communication with our clients so you're never left in the dark. If you ever have any questions or concerns we encourage them.
For most offices, back-and-forth communication would spell out a huge bill. This is another way we set ourselves apart. Instead of charging hourly, we charge a one-time, flat-rate fee instead. Suddenly you're not crunching the numbers or counting the seconds when spending time with your attorney. It frees up both sides to focus on what's most important: you and your family.
When divorce is looming on the horizon, it's best not to wait. Come into any one of the offices located near to Neenah, WI for a consultation. Step into the next chapter of your life; call or e-mail us today.
As the parties pursue closure in their divorce case, the last thing they want is to worry about how much it's going to cost. To lessen the concerns, we make paying as painless as possible. Our flat rate pricing plan makes it possible to know the costs in advance, thus avoiding a shocking bill at the end of the divorce process. Our strategy is to identify the areas that need attention such as case research and not distract from what's important by focusing on billable hours and hourly fees.
Other law firms barely have time to focus on divorce cases when they have so many other types of cases. Well, we don't have that problem because family law is all we do. This means our attorneys can focus 100% of their attention on their cases, and matters relating to family law. Family law involves understanding the issues and thinking about the most reasonable solution.
Regardless of whether the parties are communicating or not, our goal is to make the process as streamlined and effective as possible. Even when children are involved, we make sure to keep the process as simple and focused on their well-being as possible. Sterling Law Offices is focused on viewing our clients as people first and then "looping back" to uncover how the marriage reached the apparent point of dissolution. Having a full and complete picture of you and your marriage is the key to making your case a success.
Choosing a family lawyer is important, and we hope that you put your trust in the team at Sterling Law Offices. Simply contact us via our website, telephone or email to learn more.
Directions to our Offices
Our locations serving family law clients in Neenah, WI:
Click here to launch the Fox Valley area in Google Maps.
Appleton Office
This location might be the most convenient for you.
Head west on W Doty Ave then turn left on Main Street.
Go right on N Lake Street then take a left on Winchester Road in order to merge onto I-41/US-41 N.
Take exit 137 and turn left on W College Ave.
Take another left on S Nicole Road and the building will be on the right-hand side.
There is free parking available conveniently around the building and the main entrance is on the south side. The trip is about 7 miles with an estimated drive time of 13 minutes.
Green Bay Office
Head west on W Doty Ave then turn left on Main Street.
Go right on N Lake Street then take a left on Winchester Road in order to merge onto I-41/US-41 N.
Continue north on I-41 for 31 miles.
When you see signs for exit 164A and 164B, stay right at the fork to take exit 164B and merge briefly onto WI-172 E.
In another two miles, take the Riverside Drive exit and keep left, following signs for Webster Ave.
Turn left on Webster Ave then take another left on W Allouez Ave.
Turn left on Riverside Drive and the building will be on the right-hand side.
There is free parking both in front and behind the building. The trip is about 38 miles with an estimated drive time of 40 minutes.
Oshkosh Office
Head southwest on Winneconne Ave to merge onto US-41/I-41 S.
Follow I-41 S for about six miles then take exit 124.
Stay left and turn left onto WI-76 S.
After about four miles go straight through the traffic circle to continue on Jackson Street. I
n another mile and a half turn left onto High Ave, then turn left again onto Division Street.
Take another left on Algoma Blvd. Once on Algoma Blvd, you'll see a sign for the 240 Beach Building, turn here to find parking.
Once you've parked, go into the clear door accessible from the parking lot. The blue door at the front of the building is not open. The trip is about 14 miles with an estimated drive time of 22 minutes.