Delafield Family Law & Divorce Attorneys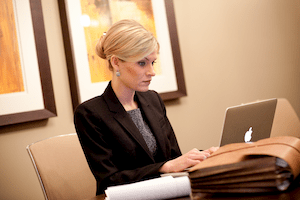 Practice Areas:
Divorce
Child Custody
Child Support
Alimony
Other Family Law issues
A divorce or legal separation could very easily be the most difficult things life can throw at you. It could even seem overwhelming at times because there are so many important decisions that need to be made. It's an early stage in a much longer journey that is your life.
Don't let the stress of a divorce and searching for Delafield divorce lawyers get to you. The team of attorneys at Sterling Law Offices is well aware of how sensitive this time in your life can be. We'll approach your case delicately by earning your trust first and then compassionately help you reach the most opportune outcome for not only you but your family.
Compassion isn't all our offices have to offer. We have years of combined experience working in the court system with clients all over Waukesha County. When your family's future is at stake, go to someone who's made family law their passion.
While a divorce isn't something that should be rushed, it's important to contact an experienced attorney early. Take the first step and do what is best for your family. Give Sterling Law Offices a call today or go ahead and fill out a case evaluation form. Our Delafield divorce lawyers are here for you and will get back to you promptly so that we can get you to a better place.
Regardless of whether the parties are communicating or not, our goal is to make the process as streamline and effective as possible. Even when children are involved, we make sure to keep the process as simple and focused on their well-being as possible. Sterling Law Offices is focused on viewing our clients as people first and then "looping back" to uncover how the marriage reached the apparent point of dissolution. Having a full and complete picture of you and your marriage is the key to making your case a success.
Choosing a family lawyer is important, and we hope that you put your trust in the team at Sterling Law Offices. Simply contact us via our website, telephone or email to learn more.
Directions to our Offices
Directions to our Offices
Our locations serving family law clients in Delafield, WI:
Brookfield Office
Going south on Genesee Street, merge onto I-94 E and stay on for 15 miles.
Take exit 301A-301B for Moorland Road.
Turn left on to S Moorland Road.
Take a left on Shopping Center Ring Road and follow it until there's a four-way stop.
Take a slight left onto Brookfield Square Drive.
Free Parking is available on the east and north sides of the building and the parking lot can be accessed from either Brookfield Square Drive or S Executive Drive. The trip is about 17 miles with an estimated drive time of 18 minutes. Launch Google Maps
Milwaukee Office
Going south on Genesee Street, merge onto I-94 E and stay on for about 25 minutes.
Keep left to merge onto I-794 E and stay left to take exit 1E for Van Buren Street N.
Keep left at the exit and merge on to E Clybourn Street.
Finally, take a right on N Jefferson Street and our office will be on the left-hand side across from the Blackthorn Pub & Grill.
There's metered parking nearby and a parking garage about a block away on E Mason Street (ABM Parking). The trip is about 27 miles and the drive time should be about 30 minutes of drive time in regular traffic. Launch Google Maps
Menomonee Falls Office
Going south on Genesee Street, merge onto I-94 E and stay on for about ten miles.
Take exit 295 for County Hwy F and use the left two lanes to turn onto County Hwy F N/Redford Road.
Turn right on Lisbon Road and continue for another two miles.
Turn left on Lannon Road then a right on Silver Spring Drive.
Stay on for another four and a half miles then take a right on Campbell Drive.
Our office will be in the first group of offices on the right.
Free parking is available in front of the building. The trip is about 23 miles with an estimated drive time of 30 minutes. Launch Google Maps
Waukesha Office
This might be the most convenient location for you.
Going south on Genesee Street, merge onto I-94 E and stay on for about eight and a half miles.
Take Exit 294 and stay left Turn left on Pewaukee Road then take a left on Riverwood Drive.
There is a large, free parking lot available for use in front of the building. The trip is about 11 miles with an estimated drive time of 12 minutes. Launch Google Maps