Waukesha County Family Law & Divorce Attorneys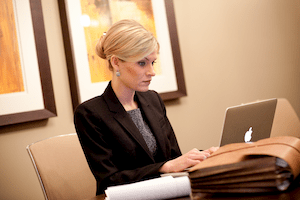 Practice Areas:
Divorce
Child Custody
Child Support
Alimony
Other Family Law issues
Divorce is never an easy thing to deal with on a good day. It leaves people feeling powerless and unsure. They suddenly don't know what will happen in the days to come. Cases involving children are some of the most emotional and demanding, and there is no real way of preparing for them.
Even if people go into a divorce thinking they are ready, it takes people by surprise how quickly it can escalate. Why do law firms put these cases aside as less important?
People need a firm that puts families first. And in today's market, that can be surprisingly hard to find..
It's here where Sterling Law Offices stands apart. We have successfully helped clients with family law cases throughout Wisconsin.
Our experienced have handled a lot of cases over the years, and each one is given special attention. In addition, our office deals exclusively in family law. Divorces can get complex quickly, and we're prepared to deal with it quickly and effectively.
Our reputation is founded on winning cases, not taking money from our clients. In that spirit, we charge a flat-rate, one-time fee. That includes everything we do for your case from beginning to end.
A divorce is rarely straightforward, especially when it involves children. There is always someone available who can answer all your questions. There are no additional fees for the client-attorney interaction, travel and the time spent working. It means that no matter how long the case takes, how complicated it becomes, the fee will not go up.
Everyone at Sterling Law Offices is proud of the work they do and strive to provide the best experience for their clients.
It is easier to deal with a divorce when you know that you have help. We hope to provide you with a support network throughout the process.
Court proceedings are not easy, and most people don't speak the same language as attorneys and lawyers. This makes the support even more valuable.
To find out how Sterling Law Offices is different from the rest of the pack, call or e-mail us today.