Elkhorn Draft Family Law & Divorce Attorneys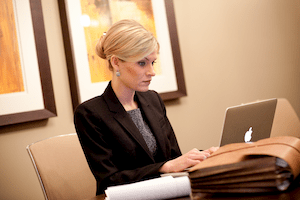 Practice Areas:
Divorce
Child Custody
Child Support
Alimony
Other Family Law issues
Many people in unhappy marriages feel trapped, knowing a divorce is coming but with no idea where to start. If you're ready to take back your life, Sterling Lawyers is here to help.
Attend one of our helpful (and free!) online or in-person seminars to learn more about the most worried-about divorce topics. A seasoned Elkhorn divorce lawyer will walk you through the basics of child custody and support, property division, or how Walworth County divorce works in general.
In our experience, once you know more about the process, it gets a lot less scary. The driving force behind our success is empowered, confident clients. That's a feeling we want everyone who attends our workshops to leave with, even if they end up going somewhere else.
But if you choose Sterling Lawyers, we promise to give you a simpler, less stressful path forward. We are dedicated to transforming the world of Wisconsin family law.
One key to our success is that family law is all we practice. You can rest easy knowing that we are equipped to handle any situation that is thrown our way.
Our compassionate team is made up of a powerful combination of divorce attorneys, mediators, Collaborative Law practitioners, and paralegals. Once we know the details of your situation, we'll guide you towards the path that is the best fit for your needs.
We also work closely with a talented network of appraisers, social workers, therapists, and other experts to support your case as needed.
All of our services are offered at a fixed-fee, so you know exactly how much each option will cost. We won't force you to haggle or pressure you into something you're uncomfortable with.
From day one, we lay our cards on the table so you don't have to waste time worrying about unexpected bills. The price of your case includes all work and communication on your case, and we never charge hourly or add in fees later on.
After you get started, we'll keep you up to date every step of the way. Ask questions whenever you want and stay in the know with daily strategy meetings with your attorney.
Client advocates will make sure your voice is always heard so you always feel in control. We truly care about your client's wellbeing and take the time to help prepare them for life during and after divorce.
By working closely with you, we can focus our efforts on results that support your long-term goals. After all, great settlement terms on paper mean nothing if you're not happy.
Not sure how to get started? Don't wait. Learn more about divorce in Elkhorn at one of our free divorce seminars and workshops. Fill out the form now to get more information about how Sterling Lawyers can help.