Walworth County Family Law & Divorce Attorneys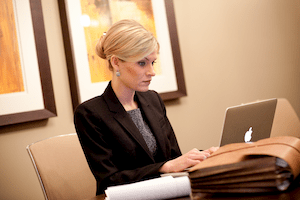 Practice Areas:
Divorce
Child Custody
Child Support
Alimony
Other Family Law issues
If you are having trouble with your marriage and in need of professional help, Sterling Lawyers has competent and compassionate family law attorneys that will help and guide you through the process.
Divorce can be a difficult time for a family. Aside from heightened emotions on all sides, there are several things to consider. When a couple decides to get divorced, this can be a long and exhausting process that is time-consuming and emotional.
Sterling Lawyers has many locations in Wisconsin, including Walworth County. When it comes to family law, one of our major concerns is about the children.
Our attorneys have handled lots of different cases involving children, we can guarantee you that they are capable of dealing with this kind of separation.
Our team's main priority is to solve and finish every case in a peaceful manner. Our dedicated and experienced attorneys will handle your situation conscientiously.
If you're also worried about your financial budget when filing a divorce, Sterling offers you the best terms of payment. We will also make sure that you will get the best result possible.
Aside from this, we also offer three methods for your divorce. You have the freedom to choose what you think is best for you and our professional staff will help you decide what to choose.
DIY Divorce – Do It Yourself (with pros to help)
Unlimited access to our workshops, Q&A, and guidance for your confident approach
Have peace of mind that your divorce will be correctly filed and served through our intuitive advising process
Divorce Mediation – Ensure a harmonious process and relationship
Neutral mediator to peacefully guide your settlements from start to finish
Our team will sort through the confusing paperwork so you don't have to
Only costs a fraction of contested divorce costs
Divorce Litigation – You'll have Sterling in your corner
Sterling's top negotiation and litigation team will advocate for you
When there are distrust, abuse, or challenges present, this method is for you
All three are a one-time flat-rate payment. Whatever you choose, we assure you that we'll be here for you from the start to the end of this difficult journey.