Sheboygan Falls Family Law & Divorce Attorneys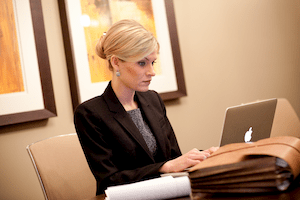 Practice Areas:
Divorce
Child Custody
Child Support
Alimony
Other Family Law issues
With many different law firms, it is challenging to choose the right
Sheboygan Falls divorce lawyer
for you. It's hard to know the one who will treat you as a person or a family and not as a number or a human atm.
Divorce is never easy, especially if there are children involved. Most people are not ready to deal with heartbreaking child custody cases. That is how Sterling Lawyers differs from others.
We will take care of you and be the family you need in tough times like this.
We have years of experience dealing with family law cases and our competent attorneys will dedicate their time in processing your case to meet your needs.
We are proud to say that we've helped numerous clients at our locations around Sheboygan County with successful outcomes. 
We are also aware that legal cases can cause financial stress. In an effort to lessen the financial burden that comes with divorce proceedings, we have created a unique, one-time, flat-rate fee.
This means that our lawyers will not charge you for their service hourly and not give additional charges on other services that we will provide. This includes phone calls, emails, billing explanations, paralegal works, travel, research, etc. In other words, there are no additional and hidden charges in all services that you will receive from us.
You will be able to see exactly where your money goes and know that your case is moving and that our lawyers are working on it to have it done as soon as possible.
Family law cases are complicated. Our main goal as your legal partner is to achieve your desired result in a way that is helpful, collaborative, and in keeping with your goals and future plans. 
It is possible to carry out a divorce in a  way that keeps your family intact. You will not only be teaming up with our attorneys but also with our special hardworking team, which consists of trained mediators and certified collaborative law practitioners. 
Sterling Lawyers is dedicated to using its time to serve others. Visit our Sheboygan Falls office now!