Marshfield Family Law & Divorce Attorneys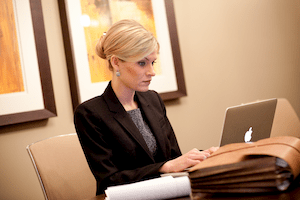 Practice Areas:
Divorce
Child Custody
Child Support
Alimony
Other Family Law issues
A divorce, especially if the split is amicable, can seem simple. At first, anyway. Once a divorce becomes a reality, it can start getting overwhelming – fast. Family law is incredibly complicated.
Understanding the nuances that go into property division, child support and custody, alimony, placement, and everything else could take a lifetime.
Not sure where to start? Sterling Lawyers offers a number of free seminars and webinars to help. Find answers to some of the most common questions on topics like dividing money in a divorce or child custody, placement, and support.
Whether you move forward with us or not, we want everyone to be armed with the information they need to move forward.
Sterling Lawyers is a Wisconsin firm that works exclusively on family law cases. Daily strategy meetings and decades of combined experience give our team of Marshfield divorce lawyers an extra winning edge.
But it's not just about winning cases, it's about empowering clients too.
Both before and during your divorce, we give you resources and guidance that prepare you for the challenges of divorce. Every county is a little different. We walk you through the process of divorce in Marathon County step by step so you're never surprised.
Take your next steps in life with confidence. Sterling Lawyers is changing family law in Wisconsin by putting clients first. We understand that families have different needs. What works for one client might be a disaster for another.
From day one, we put your needs first and collaborate on a winning strategy for you.
When clients take control, great things happen. So, if you ever have feedback on the way your case is going, tell us. If you ever feel confused or have a question about something, ask it. We are here to make a difficult process as easy as possible.
If you do decide to move forward with us, we make payment easier too. Instead of asking for retainers and charging hourly, we only ask for a fixed-price fee. When money doesn't stand in the way, you and your attorney are freed up to focus on what's important: your future.
Divorce is a huge wall. When you walk in unprepared, it seems impossible to climb. But with an experienced guide, getting over it gets a lot easier. Sterling Lawyers is committed to arming you with the resources to prepare for what comes next.
Find a workshop near you, or set up a consultation in one of our offices serving Marshfield. The hardest part is the first step. Get in contact today so we can help get you started.