Two Rivers Family Law & Divorce Attorneys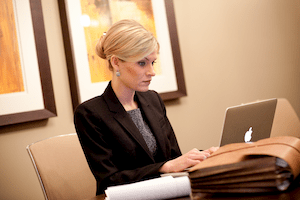 Practice Areas:
Divorce
Child Custody
Child Support
Alimony
Other Family Law issues
Are you in the middle of a failing marriage, and not sure what to do? We want to remind you that you're not alone. When searching for a Two Rivers divorce lawyer, look no further than Sterling Law Offices.
You may or may not have children involved in the family, but if you do, it's even more important to get an attorney on your side. You will want to make sure that you can take care of the children, and provide for them. All of this comes into play with a difficult divorce.
We encourage you to schedule a consultation at one of our many locations. In Wisconsin and throughout Manitowoc County, you'll find that anywhere you go there'll be a location that's convenient for you.
Sterling Law Offices is staffed with attorneys that really care and only work in family law. They have decades of experience with child custody, property division, and divorce settlements and will know exactly how to give you the best representation in the courtroom.
We are proud of our work, and our only goal is to get a successful outcome for our clients. We will strive to guide you along the difficult road that is a divorce or child custody case.
For many years, we've worked on these types of cases and have developed contacts to help us in your divorce case. These include court officials, appraisers, therapists, and social workers that are ready to help if you need them to.
We care tremendously about solving your problem and getting the case resolved. We offer fixed rate pricing so there are never any surprises with how much it will cost. We want to help you as best we can without putting too much of a strain on your finances.
Please call or email us for a consultation at one of our law offices near Two Rivers. We want to hear from you so that we can start out on the journey of settling your case so that you can get back on with the things that you need to do in your life. Don't hesitate, call or email us today.
Directions to our Offices
Our locations serving family law clients in Two Rivers, WI: Click here to see us on Google Maps in the Fox Valley area.
Appleton Office
Go northwest on Forest Ave/WI-147 N continuing onto County Road Z/Park Road.
Turn right on County Road W then turn left on WI-96 W.
Continue on WI-96 W/County Road D for about 11 miles following it straight through any traffic circles.
Briefly turn right onto Edgewood Drive then take a left onto Kelso Road.
Briefly turn left on Hyland Avenue then turn right to merge onto I-41/US-41 S.
Follow I-41 S for about 13 miles then take exit 137.
Turn right onto W College Avenue then go left on S Nicole Road.
Our building will be on the right-hand side.
There is free parking available conveniently around the building and the main entrance is on the south side. The trip is about 3.5 miles with an estimated drive time of an hour and 10 minutes.
Green Bay Office
This might be the most convenient location for you.
Head northwest on Forest Ave/WI-147 N.
After about 14 miles you will be able to merge onto I-43 N.
Stay on I-43 N for about 15 and a half miles then take exit 180 to merge onto WI-172 W.
After about two and a half miles take the Webster Ave exit to go on Webster Ave.
Turn left on W Allouez Ave then turn left on Riverside Drive.
Our building will be on the right-hand side.
There is free parking both in front and behind the building. The trip is about 36 miles with an estimated drive time of just under 45 minutes.
Oshkosh Office
Go south on Monroe Street then turn right on 16th Street/Madison Street.
Then, turn right on 14th Street.
Turn right onto WI-310 W continuing straight when it turns into US-10 W.
Continue on US-10 W for about 30 miles then turn right onto County Road N.
Turn left onto Calumet Street then turn left to merge onto WI-441 S.
Stay on WI-441 S in order to continue on US-10 W.
After crossing over the lake, take the exit for US-10 W and stay left to merge onto US-41/I-41 S.
Take exit 124 and turn left onto WI-76 S.
Eventually, you'll come to a traffic circle, continue straight onto Jackson Street.
Turn left onto High Ave then another left onto Division Street.
Turn left again onto Algoma Blvd.
Once on Algoma Blvd, you'll see a sign for the 240 Beach Building, turn here to find parking.
Once you've parked, go into the clear door accessible from the parking lot. The blue door at the front of the building is not open. The trip is about 66 miles with an estimated drive time of an hour and 25 minutes.