Manitowoc County Family Law & Divorce Attorneys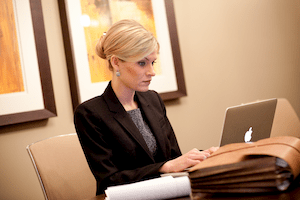 Practice Areas:
Divorce
Child Custody
Child Support
Alimony
Other Family Law issues
When it comes to divorce, most people find it difficult to cope with the situation. It becomes more complicated when children are involved. It makes the affected party feel like their lives, and the lives of their children have been disrupted, and that it would be difficult to start over again. Child custody cases become hard to handle fast. Emotions can run high because it affects the children's lives it can be a delicate situation. This begs the question: why do most law firms put cases pertaining to family matters on the back burner?
When approaching a family law case, working with experienced family lawyers makes a difference. With several locations throughout Wisconsin, Sterling Law Offices is your best partner in handling family cases. Sterling Law Offices have experienced attorneys whose combined experience and devotion to their clients ensures that they'll see you through a difficult time.
Our compassion towards our clients makes even the most complicated situations seem easy. Notably, we don't charge on an hourly basis so you won't be required to pay any extra fees no matter how complicated your case gets. Any questions or concerns can be quickly addressed by our readily available team of attorneys and office staff who are always at your service. Our billing includes all communication, travel, research and the amount of time our lawyers spend working with you.
We take pride in delivering the best possible results for our clients. And we get results in a way that's as cost and time effective as possible.
Dedication to our clients is what drives us forward each day. We have centered our law practice only on family law. Our dedicated team is comprised of experienced child custody attorneys, trained mediators, and certified Collaborative Law practitioners.
Apart from family law being our sole area of practice, our accomplished attorneys have taken a step forward in ensuring that they stay informed of any changes in the law by constantly sharing important information in daily meetings.
Our clients can sleep in peace knowing that their cases are being handled by the best team of family lawyers who understand their work in great detail. There's no case too complicated for our lawyers. Ample experience in the field has made us understand what it takes to win a family law case. Our connections of therapists, court officials, appraisers and social workers are put to good use during court proceedings to smooth out the process.
Family cases have a lot at stake. Your family and your future are so much intertwined in the case. That is why our lawyers take it upon themselves to connect with you to ensure that the outcome of the case leaves your future and family in good shape. We don't tolerate one-sided attorneys who are not interested in their clients in our practice.
To see what we can do for you, schedule a consultation with us or get in touch with us via email or phone.