La Crosse Family Law & Divorce Attorneys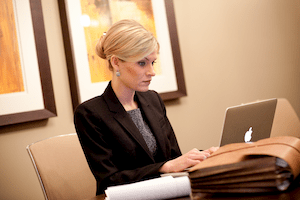 Practice Areas:
Divorce
Child Custody
Child Support
Alimony
Other Family Law issues
Despite what's on TV, not every divorce ends in a destructive battle. Sometimes, people drift apart and agree it's time to move on. However, it goes without saying that divorce is an emotionally challenging time.
Even when couples are making a completely amicable split, tensions can arise.
If those tensions boil over, it can turn into a long (and expensive) fight. Family law is extremely complex and overlooking tiny details can have big consequences down the line.
Make sure you and your family are protected by working with one of the experienced La Crosse divorce lawyers at Sterling Lawyers For years, we've helped communities in La Crosse County and the state of Wisconsin navigate the murky waters of family law.
Our client-first approach is out to change how people see family law. A flat-fee pricing system gives you exceptional legal help without the stress of unexpected legal bills.
Know exactly what you're paying upfront, so everyone can focus on what's most important: your future.
As many of us know, divorce is surprisingly common. But that doesn't mean it's not important. Most law firms throw family law cases on the bottom of the stack. Not us.
Sterling Lawyers focuses exclusively on family law cases.
Years of combined experience give us a deep understanding of issues relating to divorce, child support, child custody, property division, alimony, and more. When faced with a divorce in La Crosse, there are a lot of options for legal help.
Choose the people that have the knowledge and compassion to win your case.
That knowledge is also backed up by a local network of reliable experts like social workers and appraisers. We also offer options for collaborative divorce and mediation for couples aiming to work together but need help with the legal details.
No matter what kind of divorce you're facing, we are here to help. With family law, there is no one-size-fits-all approach.
The team of paralegals and attorneys on your case will keep you involved every step of the way. We encourage clients to ask questions and give us feedback along the way.
Based on your concerns, we take a flexible approach, changing strategy as concerns and changes arise. No matter how complex your case is, you'll never be out of the loop.
Beyond expert legal help, we also are there for our clients during an emotional time. Divorce will never be easy, but we will do everything we can to take the burden of uncertainty off your shoulders.
Give your family the future they deserve. Taking the first step is easy. Send us a message or give us a call today. One of our friendly client advocates will reach out to set up a consultation.