La Crosse County Family Law & Divorce Attorneys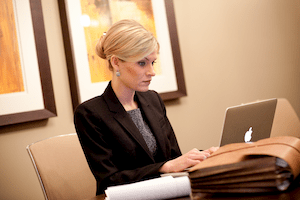 Practice Areas:
Divorce
Child Custody
Child Support
Alimony
Other Family Law issues
For many married couples, there is a fear that the relationship won't work out. While this fear does not always prove to be true, the unfortunate reality is that some will end up filing for divorce. In this case, the help of a professional is greatly needed to make sure that your case is handled fairly.
There are various factors that are needed to be considered, such as assets and properties that need to be divided, and child custody and placement if the family has children involved.
Sterling Lawyers have experienced and highly trained attorneys who are intimately familiar with all aspects of family law. Divorce and custody issues are very delicate matters that need to be dealt with accordingly to prevent any further heartache.
We have offices in different locations for our clients' convenience, one of which is in La Crosse County. The important thing to remember is that that no one should be alone while going through tough situations such as these. You deserve to have an advocate in your corner to support you.
Our enthusiastic attorneys help their clients from beginning to end and consider everything. What you need is adequate support and security and our attorneys are here to assist you.
We built our firm on the principle that 'Family Comes First', which is why we only practice family law. If you're in need of an attorney, but worrying about the financial situation it may put you in, our flat-rate, one-time payment structure was created in order to put our client's minds at ease. 
We have three options that you can choose from, at an affordable rate, that will help u understand that situation that your family is in. These plans are the following:
DIY Divorce – Do It Yourself but with the help of pros
Unlimited access to our workshops, Q&A, and guidance for your confident approach
Have peace of mind that your divorce will be correctly filed and served through our intuitive advising process
Divorce Mediation – Ensure a harmonious process and relationship
Neutral mediator to peacefully guide your settlements from start to finish
Our team will sort through the confusing paperwork so you don't have to
Only costs a fraction of contested divorce costs
Divorce Litigation – You'll have Sterling in your corner
Sterling's top negotiation and litigation team will advocate for you
When there are distrust, abuse, or challenges present, this method is for you