Pewaukee Family Law & Divorce Attorneys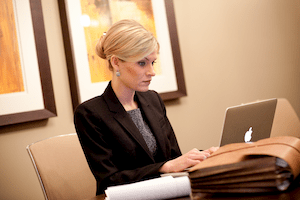 Practice Areas:
Divorce
Child Custody
Child Support
Alimony
Other Family Law issues
We know how difficult, stressful and confusing a divorce or separation can be. It is a life-changing event that can't be taken lightly.
Sterling Law Offices is devoted to providing our clients with the most experienced legal counsel during challenging times. Our Pewaukee divorce lawyers will fight with compassion to reach the best outcome for you and your family. We are dedicated to family law and have successfully served many clients throughout Waukesha County and would love to help you.
Getting to know you before we begin working on your case is incredibly important to us. We would never approach a case without giving it individualized attention and we spend the time necessary to understand the particulars of your situation.
To start the process, give us a call or fill out the form. Or better yet, come into one of our many locations near Pewaukee.
Directions to our Offices
Our locations serving family law clients in Pewaukee, WI:
Brookfield Office
Head south on Redford Blvd then turn left to merge onto I-94 E.
Go for five miles then take exit 301A-301B and turn left on S Moorland Road.
Take a left on Shopping Center Ring Road then at the four-way stop past the mall take a slight left onto Brookfield Square Drive.
Free Parking is available on the east and north sides of the building and the parking lot can be accessed from either Brookfield Square Drive or S Executive Drive. The trip is about 7.5 miles with an estimated drive time of 12 minutes. Launch Google Maps
Milwaukee Office
Head south on Redford Blvd then turn left to merge onto I-94 E.
Continue on I-94 E for about 14.5 miles.
When approaching downtown Milwaukee keep left to continue onto I-794 E.
Stay left to take exit 1E for Van Buren Street N.
Keep left at the exit and merge on to E Clybourn Street.
Finally, take a right on N Jefferson Street and our office will be on the left-hand side across from the Blackthorn Pub & Grill.
There's metered parking nearby and a parking garage about a block away on E Mason Street (ABM Parking). The trip is about 18 miles with an estimated drive time of just over 20 minutes. Launch Google Maps
Menomonee Falls Office
Head north on Redford Blvd for about four miles, then turn right on Lisbon Road.
After passing the Wanaki Golf Course take a left on Lannon Road.
Turn right on Silver Spring, go for four miles then turn right on Campbell Drive.
Our offices will be in the first group of buildings on the left.
Free parking is available in front of the building. The trip is about 12 miles with an estimated drive time of 20 minutes. Launch Google Maps
Waukesha Office
This is probably the most convenient location for you.
Head west on Stone Ridge Drive then turn right onto Busse Road.
After about half a mile, continue onto Riverwood Drive.
There is a large, free parking lot available for use in front of the building. The trip is about 1 mile with an estimated drive time of just under 5 minutes. Launch Google Maps