Lake Geneva Family Law & Divorce Attorneys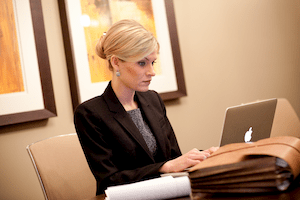 Practice Areas:
Divorce
Child Custody
Child Support
Alimony
Other Family Law issues
Going through any kind of legal process is difficult. The language in court documents is hard to understand. Court protocols are unfamiliar and intimidating, especially if you are by yourself.
It's no surprise that many people dread court proceedings in the first place. When dealing with a family law case, we don't have that luxury.
That is why, in 2013, Sterling Lawyers was created. We heard the stories of horrible, contentious divorces, and we knew that there was a better solution. That is why all of our Wisconsin family law attorneys love what they do.
They get to help families find a simple path forward when they are going through tough times. Our Lake Geneva divorce lawyers have one goal in mind, to lead you through a divorce peacefully and help you move forward.
With them by your side, you'll feel confident and prepared in any situation involving the Walworth County court system.
At Sterling Lawyers, every single attorney that we work with is committed to doing absolutely everything they can for their client. They stand in their corner and defend them if a case gets complicated.
They support them and serve as a listening ear when the stress weighs heavy on their shoulders. They even regularly hold free in-person or online seminars to make sure you know the facts, even before a divorce is filed.
We understand that no one can look into their future and budget for divorce ahead of time. For many people, filing for divorce is almost impossible, simply because they already know that they can't afford it.
To make sure that we are a resource for everyone that needs us, we reinvented our fee structure. Instead of the hourly rate that is common among attorneys, we switched to a one time, fixed-fee structure.
This not only ensures that you know exactly what you are paying for, but you can also be certain that your payment gives you as much time as you need with your attorney.
You won't see any additional bills for time, legal fees, or an unexpected twist in your case.
Families in Lake Geneva are all different, so it stands to reason that every case will be different as well. The team of attorneys, mediators, paralegals, and Collaborative divorce attorneys that will be working on your case have decades of experience between them.
There is nothing they haven't seen and nothing that they can't handle. They also know that communication is the most important thing in family law, which is why you will be involved in every strategy session, every decision made, and every update on your case.
Everything that happens in this case directly affects your life and how you move forward, which is why you shouldn't be in the dark at any point.
At Sterling Lawyers, we are personally invested in every case we take on, and we treat our clients with the respect, kindness, and dignity they deserve. Call or visit our offices to schedule a consultation