Delevan Family Law & Divorce Attorneys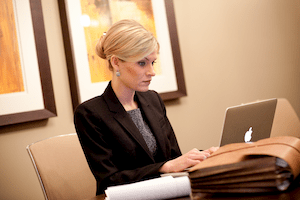 Practice Areas:
Divorce
Child Custody
Child Support
Alimony
Other Family Law issues
In a divorce, nothing is certain. Everything is thrown off balance: daily routines, time with your kids, your finances, and so much more. When people sit and look at all the things included in a divorce settlement, it can feel like nothing will ever be normal again.
The Delevan divorce lawyers at Sterling Lawyers want to help get you back on track. We have years of real experience successfully supporting people in Wisconsin through one of the most challenging times of their lives.
While we can't promise to make divorce easy, we promise to treat every one of our clients with respect and make their voices heard.
Because we exclusively practice Wisconsin family law, we're equipped to handle whatever comes our way. Our team is made up of a skilled group of attorneys, mediators, Collaborative Law Practitioners, and paralegals.
Expertise in a single subject gives us the flexibility to solve challenging problems and to guide clients down the path that is right for them.
For most people, divorce is their first time experiencing the legal system. It can be incredibly overwhelming. We walk clients through the Walworth County divorce process step by step. Along the way, we give clients tools and advice to organize the chaos and get a grip on what happens next.
Daily strategy meetings ensure that our clients always get a chance to be involved and ask as many questions as they need. Open and honest communication is at the heart of our success – not rushing people into decisions they don't fully understand.
Sterling Lawyers always thinks towards the future. We go above and beyond not just to win cases but to lay the groundwork for our client's family's wellbeing. To take away the financial stress, we offer all of our services at a fixed-fee.
From day one, you will know exactly how much your divorce will cost. That price includes all research, travel, filing fees, time in court, meetings, and everything else. Also included is access to a network of family law experts such as appraisers, courtroom officials, social workers, and more.
If you're living in Delevan, divorce on your horizon, unsure of what to do next – get in touch. Sterling Lawyers has the experience and the passion to get you through a bad situation better off than you were before.
The hardest part is getting started. So don't wait. Contact us today to set up a consultation.