St. Croix County Family Law & Divorce Attorneys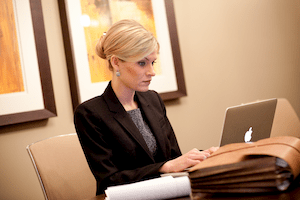 Practice Areas:
Divorce
Child Custody
Child Support
Alimony
Other Family Law issues
When marriage becomes unhealthy, divorce may be a necessary choice to make in order for both spouses to move forward in a healthy way. This can be a difficult decision to make, especially if there are children involved.
If you think your marriage is failing, you don't need to face this alone. Our attorneys are familiar with how difficult this situation can be, and are dedicated to supporting you and your family.
They will help counsel you when decisions need to be made regarding child custody and property and asset division. They are not just concerned about the case itself, they want to be a steady voice of reason at this time in your life, someone you can rely on.
The whole process of divorce can be very stressful and alarming, especially if there is animosity between spouses. The stress of paperwork, court orders, and litigation can be a contributing factor to anxiousness for those involved.
Sterling Lawyers has a location in St. Croix to serve people within and around the county.
While divorce is can be an expensive process, Sterling Lawyers works on a flat rate. This means that you know exactly what you will be paying and exactly what you will get in return, with no extra charges. This allows and all of the contact that you need with your attorney to put your mind at ease.
There are three methods of divorce that you can choose from. You just need to decide on which way is best for you and from there our attorneys will help you throughout the process.
DIY Divorce – Do It Yourself (with pros to help)
Unlimited access to our workshops, Q&A, and guidance for your confident approach
Have peace of mind that your divorce will be correctly filed and served through our intuitive advising process
Divorce Mediation – Ensure a harmonious process and relationship
Neutral mediator to peacefully guide your settlements from start to finish
Our team will sort through the confusing paperwork so you don't have to
Only costs a fraction of contested divorce costs
Divorce Litigation – You'll have Sterling in your corner
Sterling's top negotiation and litigation team will advocate for you
When there are distrust, abuse, or challenges present, this method is for you