New Richmond Family Law & Divorce Attorneys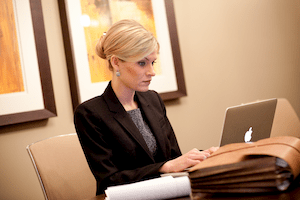 Practice Areas:
Divorce
Child Custody
Child Support
Alimony
Other Family Law issues
Family law is unique in the world of law. Knowing the legal technicalities isn't enough to be a great divorce attorney. To get great results in family law, you have to connect to the people and families at the heart of every case.
If divorce is in your future, you need a New Richmond divorce lawyer who will go above and beyond to make you comfortable. At Sterling Lawyers, we believe that when clients can fully trust their attorney, great things happen.
Our seasoned team of attorneys, office staff, and paralegals are dedicated to making a difficult time as stress-free as possible.
Many law firms treat divorce and family law as a lesser priority. For us, it's all we practice. We've spent years honing our skills, learning the specific quirks of divorce in St. Croix County to make sure our clients get what they deserve.
Beyond our skill in the courtroom, we also have a unique understanding of the emotional toll divorce takes. Everyone who works with us shares the goal of keeping you calm and focused on the future.
Divorce is a temporary discomfort, but the terms of a divorce settlement are key to your family's wellbeing. Starting with our in-depth consultation, we listen closely to fully understand your situation before starting.
We then file any paperwork, along with temporary orders to help you get settled in the short term.
If needed, we can call on a number of experts near New Richmond. These include court officials, appraisers, social workers, therapists, and anyone else who might give us an edge.
You will get frequent updates and get a chance to weigh in on important decisions during daily strategy sessions. No matter what, we make sure you feel in control of your case.
Financial worries are some of the biggest sources of stress in a divorce. To make it as simple as possible, we did away with hourly billing in favor of fixed-fee pricing. Once we understand what approach fits you best, we'll tell you exactly how much it will cost from beginning to end.
With Sterling Lawyers, you don't need to worry about unexpected legal bills or hidden fees.
Work with a caring attorney who is fully invested in your future. To make sure you hit the ground running, contact us today to set up a consultation at the location nearest to you.