Hudson Family Law & Divorce Attorneys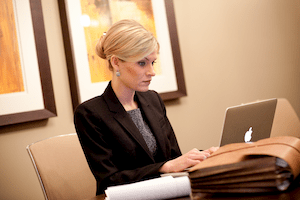 Practice Areas:
Divorce
Child Custody
Child Support
Alimony
Other Family Law issues
Many
Hudson divorce lawyers
worry only about winning a case. Winning is important, but in family law, there's so much more at stake. Divorce doesn't end the minute the case is won – it's the first step towards the rest of your life.
In other words, it's not only about where you're at now, but where you want to go.
At Sterling Lawyers, work together with a compassionate attorney who's invested in your family's future. Our team of seasoned Wisconsin divorce lawyers, mediators, and Collaborative Law practitioners go above and beyond to get clients what they need to thrive.
From day one, we work closely with you to fully understand what your priorities are. We let you tell us you need and put our years of experience to work making it happen. Daily updates and strategy meetings ensure we're always on the same page every step of the way.
Friendly and knowledgeable paralegals are on standby to answer questions and address concerns as they come up.
Family law is extremely complicated, not just legally, but emotionally. We know better than anyone because family law is all we practice. Our unique, client-first approach empowers our clients and puts them in the driver's seat.
We can't promise your divorce won't be hard, but we promise to do everything in our power to make it easier.
Practicing in one area gives us access to a trusted network of family law professionals in St. Croix County and beyond. These experts include therapists, social workers, court officials, and appraisers who can be crucial to winning your case.
Sterling Lawyers' top priority is to create an open and safe environment for our clients. Nothing causes trust to break down like an unexpected legal bill. With no hourly-billing or retainers, you'll never have to worry that your case is being drawn out unnecessarily.
Our fixed-fee pricing includes everything done for your case and doesn't change even if something unexpected crops up.
Experience what it's like to work with an attorney in Hudson who makes you their top priority. Reduce the stress of a divorce and start feeling hopeful about the future. Find one of our offices near Hudson or get in touch to set up an in-depth consultation.
Divorce isn't an end. Get started today.