Reedsburg Family Law & Divorce Attorneys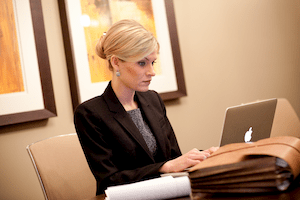 Practice Areas:
Divorce
Child Custody
Child Support
Alimony
Other Family Law issues
Divorce is a sad but very relevant part of life today. It can cause confusion and feelings of being overwhelmed. It is difficult at a time like that to make critical decisions that can affect your life for years to come. You do not have to go through a divorce alone – there is help.
The exceptional team of Reedsburg divorce lawyers at Sterling Law Offices are here to help. We've successfully worked on cases just like yours throughout Wisconsin including many in Rock County. It is our goal to help people as they go through this most upsetting time.
At Sterling Law Offices, we only do family law. Because we don't branch out into other areas, we are up to date and current with all family law changes.
If you have heart problems, you look for a doctor who is trained to treat the heart. The same is true for an attorney – you want one who focuses entirely on the issues you face.
Unlike other law firms, we do not charge legal fees by the hour. We believe that results are the goal, not the money. When you meet with us to discuss your case, we'll give you a flat rate that is all inclusive of our services. For this rate, you will receive the efforts of an entire team of attorneys, mediators, investigators and licensed practitioners. Since you know the rate upfront, you don't have to worry about rising costs or hidden charges that may come up. This allows us to keep the focus on you and your family.
Also, by not charging by the hour you never have to worry we're dragging on a case for no reason. No one gets anything out of it. So we work to bring you a resolution as quickly and as painlessly as possible. We are familiar with the courts and judges throughout the state and you will benefit from our knowledge of each area.
Sterling Law Offices believes in constant communication with our clients so that you don't have to wonder about anything. We are always available for your questions or concerns. We're always striving to improve our service and constantly encourage your concerns and feedback.
So, if you are faced with a divorce – don't go it alone. Come into one of our offices near Reedsburg, or give us a call or an email to set up a consultation. Work with the best team available to help you.
Directions to our Offices
Our locations serving family law clients in Reedsburg, WI: Click here to see us on Google Maps in the Madison/Middleton area.
Madison Office
Head east on E Main Street/Highway 33 Trunk E/Wi-33 E.
After about five and a half miles turn left onto WI-23 N/Wi-23 Trunk N and continue for seven miles.
Merge onto I-90 E/I-94 E. Stay on I-90 E for about 43 miles (about 40 minutes) then take exit 135B and briefly merge onto US-151 N.
Take exit 98A to merge onto American Parkway. Turn right on High Crossing Blvd, then turn left onto Crossroads Drive.
The office is on the right-hand side (the same building as Park Bank.)
There's a large, free parking lot on the south side of the building. The trip is about 60 miles with an estimated drive time of an hour.
Middleton Office
This might be the most convenient location for you.
Head east on E Main Street/Highway 33 Trunk E/Wi-33 E.
After about 11 miles, you'll come to a traffic circle, take the 1st exit (going right) onto the US-12 E ramp.
Stay on US-12 E for about 12 miles.
When the road starts heading east again stay right to continue on US-12 E and go for another 25 miles.
Take exit 252 then turn right on Greenway Blvd.
Take another left on John Q Hammons Drive. The building will be on the right-hand side.
Free parking is available on the north side of the building, and in a large parking lot to the east. The trip is about 50 miles with an estimated drive time of about an hour.