Rock County Family Law & Divorce Attorneys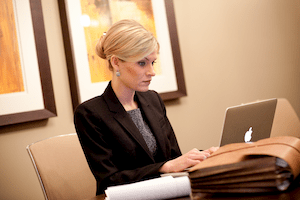 Practice Areas:
Divorce
Child Custody
Child Support
Alimony
Other Family Law issues
Family law is all about the family unit and the ups and down that it may present. Family law attorneys represent their clients in matters involving divorce, child custody and child support, alimony, property division, and more.
These cases are heart-wrenching which is why you need the skill and expertise of experienced attorneys. With several locations across Wisconsin, look no further than the experienced attorneys of the Sterling Law Offices.
We specialize exclusively in family law which is why you can trust your family law matters to our passionate team of attorneys. They have decades of combined experience in family law and are devoted to helping their clients through tough times. Our staff emphasizes listening to clients, answering all their questions, and having a warrior spirit to fight for you.
We are committed to putting our clients first and supporting them during their difficult family law matter. This also extends to our pricing system. Sterling Law Offices uses a unique flat-rate pricing system instead of charging by the hour.
Using this solution, our clients know right up front what they are paying for, thus eliminating the dread and fear of an unexpected legal bill. No matter how long your case may take, we still do not charge an hourly fee. Our pricing includes all research, communication, travel, and the time you spend with one of our attorneys.
Our attorneys consistently study and research the latest issues on family law to better serve our clients. And we share knowledge between all of our attorneys so when you hire one attorney, you hire all of us.
Typically, legal cases have a reputation for being confusing but we do everything in our power to make a complicated process easier. During your case, you will get constant updates. We also incorporate your feedback and take any concerns you have seriously.
Working with our attorneys, you get the experience needed to win your case. To help, we have built a network of professionals we work with. These include appraisers, court officials, social workers, and therapists, all of whom play a significant role in helping to decide your case.
With our years of family law experience, we know only too well that many family law matters can be contentious, but we believe that the best result is often achieved by finding creative solutions to give our clients a better outcome.
You can rest easy with the knowledge that the professionals representing you understand what it means to undertake a complicated family law case and who are ready to fight for your rights.
After all, your case affects your family and your future. To learn more about what our office can do for you call or e-mail us to schedule a consultation. If you have any questions or concerns, our dedicated team is ready to address them.