Polk County Family Law & Divorce Attorneys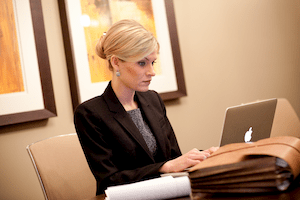 Practice Areas:
Divorce
Child Custody
Child Support
Alimony
Other Family Law issues
The decision to seek divorce is never easy. Emotions run high and the legal process can be very overwhelming for families who are just trying to find solutions. When seeking a divorce, there is the effort, time, and finances to consider.
First, you have to address the emotional and mental impact the process can have on you.
Second, if you and your spouse have assets together, such as motor vehicles, property, and bank accounts, you will both have to decide how to divide them.
Third, when there are young children involved, you and your partner have to consider their well-being, financial support, and parental custody.
Finally, the price tag to process paperwork, find mediation and receive legal assistance is not at a low cost. Divorce is an expensive process for your wallet and your time sorting through paperwork.
This is why Sterling Lawyers dedicated team of passionate attorneys strive to put their clients' minds' at ease. Family law cases are emotionally trying for everyone involved.
With several locations all across Wisconsin, our attorneys are able to navigate these issues with patience and dedication to those that need their help.
In family law, every case is different, and it requires attention to detail that only an attorney who specializes in that field can provide. Not only that, but every county is different.
Because we work so specifically, even the nuances of Polk county courts are a hurdle that is easily surpassed.
At Sterling Lawyers, divorce doesn't have to be such a burden.
With our experienced team of lawyers, mediators, and practitioners, we are dedicated to working with your needs and desired case results.
In addition to our core team, we work with a professional selection of social workers and appraisers to provide you a well-rounded service.
Our exclusive workshops address all aspects of divorce, including child custody and support, mediation and litigation, types of divorce, and the different approaches towards divorce.
Sterling Lawyers is committed to you and your family because we only focus on family law.
Though there are many ways to approach divorce, the first step is deciding which process is the best for you.
DIY Divorce – Do It Yourself (with pros to help)
Unlimited access to our workshops, Q&A, and guidance for your confident approach
Have peace of mind that your divorce will be correctly filed and served through our intuitive advising process
Divorce Mediation – Ensure a harmonious process and relationship
Neutral mediator to peacefully guide your settlements from start to finish
Our team will sort through the confusing paperwork so you don't have to
Only costs a fraction of contested divorce costs
Divorce Litigation – You'll have Sterling in your corner
Sterling's top negotiation and litigation team will advocate for you
When there's distrust, abuse, or challenges present, this method is for you
At Sterling Lawyers, we are committed to you and the future of your family. From beginning to end, our attorneys will break down and advise you in the process. Rest assured, you will never be in the dark or confused about your own case.
The one-time, flat-rate fee includes everything listed in the plan, so you know exactly what to expect. We're here for you.