Tomah Family Law & Divorce Attorneys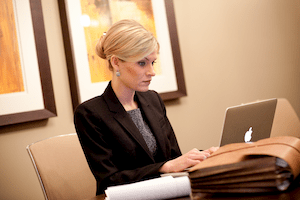 Practice Areas:
Divorce
Child Custody
Child Support
Alimony
Other Family Law issues
Family law cases often feel like a puzzle. Fitting all the pieces together in a way that's fair while handling strong emotions takes incredible skill and compassion.
A great family law attorney must expertly navigate the legal complexities and the personal side to get the best result.
Many law firms try to handle divorce cases like any other case. But without a mastery of the specific aspects of family law that make it unique, this approach leaves clients feeling confused and overwhelmed.
Sterling Lawyers is dedicated to improving the way family law is handled in Wisconsin. Our unique approach keeps clients calm, up-to-date, and in control of their divorce case.
By taking the extra time to understand your specific concerns, our Tomah divorce lawyers recommend the right path forward for you.
A deep understanding of the Monroe County divorce process gives us an edge and keeps cases moving. A trusted network of appraisers, social workers, court officials, and other experts ensure we present the best possible argument for your case.
Though we always strive to keep conflict to a minimum, we fiercely defend our clients should the need arise. Combining decades of varied legal experience, we share information on the latest cases to give our clients the best results.
While your case is making its way through the court, clients are kept in the loop with updates. We constantly collect feedback to make sure every client's voice is heard.
Building trust between the legal team and clients is one of the biggest foundations of our success. We truly invest in our client's futures, helping prepare them for life long after the divorce case is over.
Fixed-fee pricing simplifies the financial aspect of legal divorce. Clients know upfront exactly how much their divorce will be, and we never haggle the price or add in hidden fees.
Moreover, we never push someone towards a more expensive option if we don't feel they need it.
The terms of a divorce settlement aren't just numbers on paper, they affect communities for years to come. You need an attorney who is invested in your family's success and knows the intricacies of family law.
Sterling Lawyers is here to help. Contact us today to find an office serving Tomah and schedule a consultation.