Sparta Family Law & Divorce Attorneys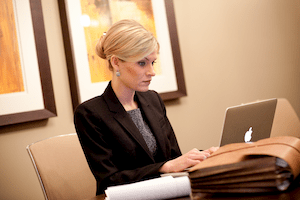 Practice Areas:
Divorce
Child Custody
Child Support
Alimony
Other Family Law issues
Many people who are stuck in an unhappy marriage wait to get out because a divorce seems too intimidating. We know exactly how difficult divorce is because family law is all we practice.
We won't lie, divorce is hard. It can be an emotional and complicated ride. But as hard as it is, it's the first step to something much better.
The Sparta divorce lawyers of Sterling Lawyers are here to help you move forward. Decades of combined Wisconsin family law experience give us an edge when it comes to navigating divorce in Monroe County.
Our seasoned team of divorce attorneys, mediators, paralegals, and office staff are determined to get you out of a tough time and back on your feet. From day one, we take the extra time to understand the people and families at the heart of every case.
During the case, you'll stay in the driver's seat with frequent updates and daily strategy meetings. Family law can get confusing, and we're happy to clear up any questions you have at any time.
When clients can't put their full trust in an attorney, the outcome of their case suffers as a result. Exceptional results and compassionate, honest attorneys are at the heart of our success.
It starts with our simple, fixed-fee pricing. Most law firms work on hourly billing and retainers that only add to the stress of divorce. With us, you know exactly what your divorce will cost before it begins.
We won't try and upsell you, drag out a case, or extend a meeting to earn a few more dollars. Every cent of your money is put towards making your divorce as painless as possible.
Not all families have the same priorities or face the same challenges. We guide you towards the solution that makes the most sense for you.
This includes low-conflict options like DIY divorce, collaborative divorce, or mediation that can save you pain, time, and money.
If you are in Sparta, ready to take the next step but not sure how – we're here to help. The compassionate team at Sterling Lawyers will keep you calm and handle the heavy lifting.
The hardest part is getting started. Don't wait. Contact us today to schedule your consultation.