Milwaukee County Family Law & Divorce Attorneys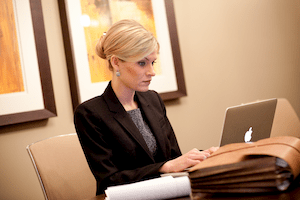 Practice Areas:
Divorce
Child Custody
Child Support
Alimony
Other Family Law issues
There is nothing as disheartening and hurtful like a separation. We all like to live harmoniously, growing old together. However, there are times when a split can never be avoided, a period when we not only become emotionally but also psychologically depressed.
When a divorce is on the cards, without having the support of a lawyer you may be doomed for failure.
With a divorce comes a lot of fear. Fear of losing our kids to the other spouse; fear of losing our hard-earned property. Put your mind at ease and find a lawyer with the expertise to serve you. With convenient locations throughout Wisconsin, let Sterling Law Offices put your fears to rest.
It may come as no surprise that many law firms put family law cases to the back of their mind. Why trust them with your future?
At Sterling Law Offices, family law is all we practice. Our team is made up of divorce lawyers, mediators, and certified Collaborative Law Practitioners. All of them have a singular goal of helping other people. In addition to our own team, we also work together with other professionals in the field. These include social workers, appraisers, and court officials, among others.
Most people think 'lawyer' and think of all their money flying away. No matter how complicated your case becomes, or how many questions you ask, at Sterling Law Offices you pay one price. A one-time, flat rate fee that includes everything included with your case from start to end.
Our success is built on happy clients. Our attorneys always make sure to break down the complexities of family law to our clients to keep them in-the-know. You'll never feel left in the dark or confused by your own case.
When it comes to starting a divorce case, the worst thing you can do is wait. Call or e-mail us today to schedule a consultation in one of our offices.