Onalaska Family Law & Divorce Attorneys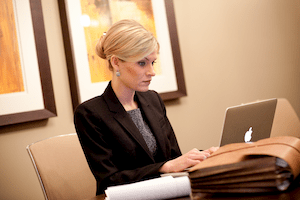 Practice Areas:
Divorce
Child Custody
Child Support
Alimony
Other Family Law issues
For the vast majority of people, divorce is their first encounter with the legal system. Without warning, you're diving headfirst into complicated issues like child custody and placement, property division, child support, and alimony.
Then, Onalaska divorce lawyers must know specific rules for filing in La Crosse County, which differ from other locations in the state. On top of all the complicated procedures and confusion, divorce is a challenging time emotionally.
It can all be a little overwhelming.
Sterling Lawyers are devoted to making family law cases in Wisconsin as painless as possible. We know the unique quirks of family law because it is all we practice.
Six decades of combined experience gives us a competitive edge that we use to empower our clients and win cases. We have a deep understanding of the divorce process in Onalaska and use it to get you the results you deserve.
The worst part of divorce is not knowing what happens next. Just because divorce cases can get complicated doesn't mean you should be left in the dark. From day one, we go above and beyond to keep you updated with your case.
Your attorney and our team of paralegals are on standby to address any concerns you may have. Every step of the way, we make sure you know what's happening and keep you calm.
We take pride in putting client's needs first. When you work with us, you are not just another client. From start to finish, we are there to support you and make sure you are in control of your case.
Great outcomes come not just from winning cases but laying the groundwork for your future. We want you to be happy years down the line.
Sterling Lawyers is a growing force in Wisconsin family law because our clients love working with us. That only happens when they trust us completely.
Most lawyers encourage clients to ask questions only to send them a bill for every phone call. Not us. We provide expert legal guidance with no hourly fees, retainers, or hidden fees. Know exactly how much you'll pay thanks to our unique fixed-fee pricing.
Many of our clients come to us feeling uneasy about their future. They have so much to do and don't know where to start. We promise that every time you walk through our doors, you will walk out feeling more confident than before.
Make your life easier by having an experienced family law attorney on your side. Divorce is complicated, so don't wait. Fill out the form or call us today to set up a consultation at the location nearest to you.