Kenosha County Family Law & Divorce Attorneys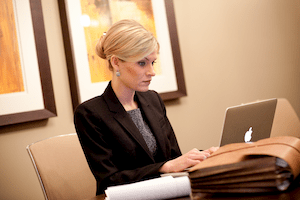 Practice Areas:
Divorce
Child Custody
Child Support
Alimony
Other Family Law issues
Unfortunately for many people, divorce looms behind their marriage. They may not know what to do, but one thing is certain: they need to get a lawyer best represent them.
An impending divorce can be confusing. Child support and custody, property division, and alimony all get tangled up and it can be overwhelming.
At Sterling Law Offices, our goal isn't just to be a good lawyer, but to help you weather the storm of divorce. With our various locations in Wisconsin, we try to make the divorce process as painless as it can be.
When you work with one of our many accomplished divorce lawyers, keeping you updated is our top priority. You'll never feel left out, or that your own future is getting away from you.
Our team is better acquainted with divorce than most law firms because family law is all we do. Divorce cases aren't at the bottom of our stack, we live and breathe family law. This means we know the ins and outs of the family law courts, and we know better than most how emotionally disruptive a divorce can be.
For most law firms, this would mean an unreasonable fee or retainer. Our customer-first methodology also applies to our pricing. Instead of paying hourly for our services, you'll only pay one flat-rate fee for our services.
That means when you have a concern, you don't have to worry how much it'll cost you to voice it. At Sterling Law Offices, we're proud of the work we do for our clients, not how much money we take from them.
Having worked in the field for many years, we also employ a number of outside professionals. These include appraisers, court officials, social workers, and many others who are all as dedicated to helping you as we are.
We are there for our clients. Feel free to ask questions; they will always be answered completely and honestly. We want them to be comfortable on their journey through their divorce case.
If you are scared and heading for a divorce, do not hesitate to contact us. You can make an appointment to visit Sterling Law Offices by calling us or emailing us. This is your future on the line. Don't wait.