Somers Family Law & Divorce Attorneys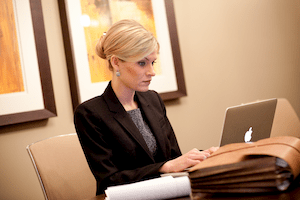 Practice Areas:
Divorce
Child Custody
Child Support
Alimony
Other Family Law issues
In a Wisconsin divorce, marital property and debts are divided equally between spouses. This is because Wisconsin is what's known as a community property state.
At first, you might hear that and think that a 50/50 split would make the process easy. This is the trap a lot of people fall into leading up to a divorce.
Marital property covers a ton of ground: bank accounts, houses, cars, furniture, retirement accounts, debts, and more. Without an experienced Somers divorce lawyer, you may find yourself unexpectedly liable for debts or giving away assets unwittingly.
Property division is more than just money and stuff, it's your livelihood. Don't risk it by putting the wrong legal help in your corner.
Sterling Lawyers has years of experience handling complex family law cases in Wisconsin. Our team of divorce attorneys, mediators, paralegals, and Collaborative Law practitioners have the skills you need to get a fair property division settlement in Kenosha County.
Open and honest communication between our lawyers and clients is key to our success. We do not take shortcuts, and fully understand a client's circumstances before getting to work.
Clients are guided towards the path that best fits their needs, not what best lines their pockets. All of our work is done at a fixed-price fee, so both sides know exactly how much the divorce will cost upfront.
The financial burden of divorce is stressful enough without unexpected legal bills, retainers, and hidden fees.
Choosing Sterling Lawyers is choosing to stay in control of your future. A compassionate attorney will guide you through the process every step of the way, listening to your input and adjusting as they go.
You will never be pressured into a decision you're not comfortable with, or without knowing the alternatives.
Sterling Lawyers' flexibility comes from practicing exclusively in family law. The legal team is constantly sharing information on active cases to stay ahead of the latest trends and to find solutions to any problem that comes our way.
If needed, we utilize a network of appraisers, social workers, court officials, and therapists to get a competitive edge.
Everything we do is to make the divorce process as pain-free as possible. We strive to keep you calm, collected, and prepared for whatever is coming next.
Every divorce has a few bumps in the road, but we promise to minimize the strain it puts on you and your family.
Family law is complex, stressful, and has long terms consequences for our friends and family in the Somers community. Make sure you work with an experienced law firm that you can trust.
Contact us today to schedule a consultation and get started.