Salem Lakes Family Law & Divorce Attorneys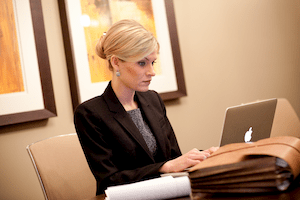 Practice Areas:
Divorce
Child Custody
Child Support
Alimony
Other Family Law issues
If you're about to get a divorce, it's good to be prepared. But finding reliable information can be tough. You may find yourself lost in a sea of seemingly contradictory articles and anecdotes, feeling more confused than when you started.
With years of Wisconsin family law experience behind them, the Salem Lakes divorce lawyers at Sterling Lawyers are here to help.
We offer a number of free workshops and webinars that guide you through the basics on topics like child custody and placement, property division, and the overall divorce process.
All of our workshops are led by a seasoned attorney who will also do their best to answer any questions or concerns.
Divorce gets a lot less scary once you know what's coming. At Sterling Lawyers, we empower our clients to make better decisions by putting their needs first.
From day one, we spend the extra time with our clients to understand the issues that concern them most.
Working together with a dedicated family attorney in Kenosha County you'll be walked through what to expect based on your case and the specific procedures in Salem Lakes.
We are on a mission to change how family law firms work to get the best possible results for our clients. It starts with the simple fact that family law is all we practice.
Specializing in one area gives our team of attorneys, Collaborative Law practitioners, and mediators a winning edge.
Combining our decades of legal experience, our legal team shares information on active cases to make sure nothing is overlooked. We also have access to experts ranging from appraisers and therapists to social workers and court officials if we need them.
Because we work on fixed-fee pricing instead of hourly billing, you can rest easy knowing that the extra time and effort we put into your case doesn't mean an extra cost. Billing is another area we've found that knowing upfront makes it easier for everyone.
At Sterling Lawyers, we measure success in happy, satisfied clients. Our unique pricing and client-first philosophy translate into a different kind of family law experience in Salem Lakes.
You are only an email or phone call away from getting started. Contact us today to set up a consultation in one of our convenient locations.