Dodge County Family Law & Divorce Attorneys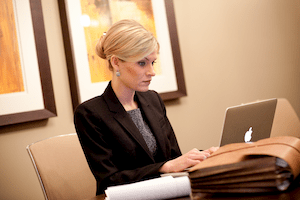 Practice Areas:
Divorce
Child Custody
Child Support
Alimony
Other Family Law issues
Getting married is one of the most rewarding moments in a couple's life. Most think they'll be together forever, but sometimes that simply isn't the case. Some couples don't expect divorce to ever be in the cards for them. Some don't even take the necessary steps to protect their assets ahead of time. In case your situation does not turn out for the better, proper representation is a vital component in any family law case.
Married couples spend sometimes years investing in one another and their children only to realize that a custody battle is taking place right before their eyes. Emotional trauma can leave a huge imprint on a child which can be a lot for them to bear. Family law cases should be represented with the highest level of integrity.
Sterling Law Offices has a number of convenient locations all throughout Wisconsin, ready to help you fight for what's yours.
At our firm, we only practice family law. Our team of experienced attorneys prides themselves on providing our clients with the best representation in order to aid them through a time of uncertainty.
Sterling Law Offices always puts the client first, including when it comes time to pay. The pay structure is set up to assist the client on a case by case basis. That means you pay one flat-fee for your case, not an hourly fee. That way, you know in advance exactly what you're expecting to pay.
Anytime you feel uneasy, our team is ready and willing to address any questions or concerns without worrying about an extra bill. No matter how in-depth, lengthy, or complicated your case may be, we're there to help.
The source of greatest pride for us is getting the best results for our clients. Family law cases are a very intricate area of law that requires a lot of collaborative effort between different fields. Our team consists of divorce lawyers, certified Collaborative Law practitioners, and mediators. In addition, we employ a team of social workers, court officials, appraisers and other professionals to help us more effectively work your case.
Communication is the key component in any relationship, and we believe that's true between client and attorney as well. We'll constantly keep you updated as your case progresses. If you see a problem or have a concern – let us know so we can come up with a strategy that is tailored to your needs.
If you want to learn more about what this firm can offer you, feel free to schedule a one on one consultation. Call or email us today. Remember it's your future, and you deserve the best fighting chance to win.