Wood County Family Law & Divorce Attorneys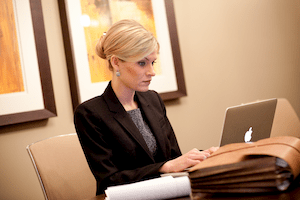 Practice Areas:
Divorce
Child Custody
Child Support
Alimony
Other Family Law issues
Divorce is an unfortunate end to a marriage, but sometimes it is the only option. When a marriage is irretrievably broken, you need a calm, compassionate hand to guide you through.
Sterling Lawyers' team of compassionate and driven family law attorneys are available in locations throughout Wisconsin. Legal separation, while it is an emotional and difficult process, is made simple and understandable by our attorneys.
This time is where you need someone to walk alongside you. Our attorneys in Wood County are professional and dedicated to their clients, and not to their payday. Their duty is not just to take care of your divorce case but also to support you emotionally and mentally.
Divorce can be difficult and painful, but you don't need to face this alone. Sterling Lawyers is here to help you all the way to the end. We value all our clients' sensitivity and sympathy.
In addition to this, Sterling simplified payment. Divorce can be overwhelming and can take a toll on your finances. We want to help you lessen the burden you're carrying and this is through our fixed fee program.
We don't charge hourly so you can have peace of mind that all your questions will be taken care of. No hustle and no worries that your bill is increasing while the case is in process.
Our flat-rate will include everything you need in your chosen approach that we offer.
There are three methods to choose from. You can go over the list and see what you think is best for you.
DIY Divorce – Do It Yourself (with pros to help)
Unlimited access to our workshops, Q&A, and guidance for your confident approach
Have peace of mind that your divorce will be correctly filed and served through our intuitive advising process
Divorce Mediation – Ensure a harmonious process and relationship
Neutral mediator to peacefully guide your settlements from start to finish
Our team will sort through the confusing paperwork so you don't have to
Only costs a fraction of contested divorce costs
Divorce Litigation – You'll have Sterling in your corner
Sterling's top negotiation and litigation team will advocate for you
When there's distrust, abuse, or challenges present, this method is for you
We're dedicated to excellence for all of our services. We know that all your needs will be addressed, your case will be completed, and that the end result will be satisfactory.