Wisconsin Rapids Family Law & Divorce Attorneys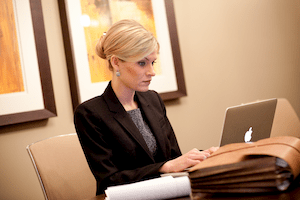 Practice Areas:
Divorce
Child Custody
Child Support
Alimony
Other Family Law issues
Ask anyone who's gone through a divorce, it's not simple. Every aspect of your life is affected: your finances, your relationship with your kids, and even where you'll live.
The laws that dictate a divorce are complicated, with lots of room for interpretation. Sometimes, decisions come down to how hard your lawyer is willing to argue.
Knowing all that, would you feel comfortable working with a lawyer who only sees a few divorce cases a year? Issues of family law are too important. You deserve a Wisconsin Rapids divorce lawyer who makes your future their priority.
At Sterling Lawyers, we exclusively practice Wisconsin family law cases. Combined decades of practical experience empowers clients to feel confident about their future.
Extensive knowledge of the Wood County courts and procedures help us make divorce as quick and stress-free as possible.
Everything we do at Sterling Lawyers is done to make us better advocates for Wisconsin families. We share information on cases, judges, and legal changes to find the best solution for every case.
When you collaborate with our attorneys in Wisconsin Rapids, you get the whole Wisconsin team behind you.
Sterling Lawyers' focus on family law has helped us develop a trusted local network of appraisers, therapists, social workers, court officials, and other experts to work cases. Focus on family law gives us a winning edge.
Our passion for family law is rooted in a strong desire to help others in their time of need. It requires a uniquely compassionate approach. Even the most amicable divorce isn't easy.
And when cases get combative, it can feel like a storm cloud that never goes away. The lawyers at Sterling Lawyers are invested in winning cases because they are invested in their client's futures.
From day one, you'll be consulted on every step of your case. We work together with you to truly understand your needs and concerns and adjust our strategy accordingly.
At the end of the day, winning means different things to different people. We find solutions that work for your family. As the case moves forward, you'll get daily updates. If your lawyer is ever unavailable to answer questions, you'll have a paralegal or client advocate who is happy to help.
We're here to make this easier.
Since we work on a fixed-fee pricing system, you'll know upfront how much your case cost. That eliminates the distrust that comes from haggling prices and hourly billing that are common in many legal offices.
We built our reputation on the fantastic relationships we have with our clients.
Don't trust your future to a lawyer that isn't invested in it. Together with Sterling Lawyers, we'll help you walk forward with confidence. Call or fill out the form today to plan your next steps.