Grand Rapids Family Law & Divorce Attorneys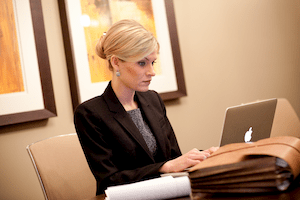 Practice Areas:
Divorce
Child Custody
Child Support
Alimony
Other Family Law issues
Being locked in conflict with your spouse can be exhausting. Every interaction is draining, every word is loaded with double meaning. Over a period of time, dealing with the same issues in different forms can wear anyone down.
You start drifting apart and separating your lives if only to protect yourself from dealing with the next wave of conflict.
When these situations seem hopelessly deadlocked with no way to resolve the deeper issues, Divorce is an unfortunate but effective way to move forward.
Our Grand Rapids divorce lawyers are familiar with how those situations go, even if they come in many different forms. They will be there to support you through the emotional feelings that come from ending a marriage and help you find a way to pick up and move on.
Great family law attorneys don't just look at the legalities, they work hard to help the families involved in the case.
Sterling Lawyers, a Wisconsin family law firm, is here to help you make informed decisions about every aspect of your case, whether that's about property division or child custody and placement.
With years of experience practicing in Wood County, our team of Collaborative law attorneys, paralegals, mediators, and support staff are dedicated to serving the Grand Rapids community to the best of their ability.
Why specialize in family law? Because it is an area that directly impacts our communities. When we dedicate ourselves to family law, that means we dedicate ourselves to being the best for our community and our neighbors families.
There are no hurdles that our attorneys have not already faced, no conflicts that our attorneys have not already seen. The compassion that they have for their clients is an attribute that is not commonly found in the field of law.
When you entrust your case to Sterling Lawyers, you don't just get an attorney. You get the full force of our firm behind you.
We provide free in-person or online seminars, where we explain the divorce process, answer questions, and help you start making a plan even if you haven't filed for divorce.
We also provide our one time, fixed-fee pricing, which ensures your ability to budget accordingly. There will be no unexpected legal bills, no hourly rates, and no confusion over what you will be spending.
We want you to be secure in the fact that you know everything that is involved when you give us your case.
This extends to communication during the case as well. Our attorneys include their clients in every step of the strategizing and planning process, so you will never feel in the dark about your own case.
To learn more about the services we offer, call to book a consultation at a Sterling Lawyers office near you.