Sauk County Family Law & Divorce Attorneys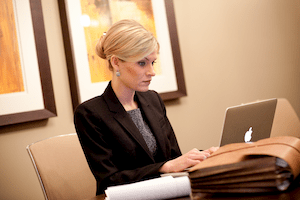 Practice Areas:
Divorce
Child Custody
Child Support
Alimony
Other Family Law issues
Going through a divorce can be as perplexing, as it is confusing. There might be a lot of complicated emotions that are running high to boot. This can all lead to a lot of stress on your part, and for those with children even more so.
Suddenly you're bombarded with thoughts of how you are supposed to afford to care for them if you don't have a place to live anymore.
Luckily, that's where a skilled attorney can set your mind at ease.
Sterling Law Offices have locations all over Wisconsin that are set up with people like you in mind. We aim to get you the best possible representation, get the best result with the least amount of stress possible. We believe in doing work for our clients that we can be proud of.
Taking out the stress of a good lawyer also means the bill. You will know exactly how much your case will cost from beginning to end at your consultation. There will never be any surprises, even if your case gets complicated. We take pride in offering this type of pricing to our clients because it allows us to focus on what's important: you and your family.
Since our lawyers have been winning divorce cases for many years, they have made contacts with people that can help with their cases. These include court officials, appraisers, social workers and therapists. Since they can assist with several different aspects during the divorce proceedings, they come in handy throughout the case.
You will be facing some horrible times when going through your divorce. It may cause havoc with the other things that you need to do in life, like your work and other responsibilities. Be sure that you try to stay calm, and discuss the matters with us so that we can help you through it. What we love to do is help those that need us when they are going through a divorce.
The best thing that you can do right now is to schedule a consultation with our office. You can call or email us, and we will set it up. This way, you will be able to move on with the court proceedings so that you can win your case. Call or email us as soon as you can.