Portage County Family Law & Divorce Attorneys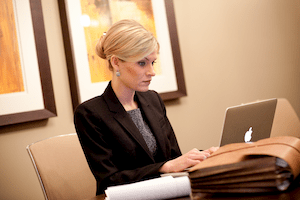 Practice Areas:
Divorce
Child Custody
Child Support
Alimony
Other Family Law issues
Divorce is an incredibly stressful and emotional experience for everyone involved. In general, it can be a draining time, full of hard decisions for a couple to make, and it can turn into a complicated process. Our qualified attorneys can help you make the process easier.
At Sterling Lawyers, our professional and capable team of lawyers, practitioners, and mediators will ensure that you have a capable, dependable, and compassionate attorney to help you with your case at one of our locations all around Wisconsin, including Portage County.
We will work with your needs and give you the best case result possible. We are committed to you and your family because we work exclusively on family law. All of our attorneys are excellent and prepared to work with your case, no matter what happens.
They will discuss everything you need to know about the divorce process, including child custody and support, property division, divorce mediation, and litigation, etc. They will provide you objective advice when you come in for a consultation.
We also offer divorce workshops to help you move on and have knowledge about what to expect.
To make things easier, we have developed three approaches for your divorce processing needs. The first step in moving forward is to choose what you think is best for you.
DIY Divorce – Do It Yourself (with pros to help)
Unlimited access to our workshops, Q&A, and guidance for your confident approach
Have peace of mind that your divorce will be correctly filed and served through our intuitive advising process
Divorce Mediation – Ensure a harmonious process and relationship
Neutral mediator to peacefully guide your settlements from start to finish
Our team will sort through the confusing paperwork so you don't have to
Only costs a fraction of contested divorce costs
Divorce Litigation – You'll have Sterling in your corner
Sterling's top negotiation and litigation team will advocate for you
When there's distrust, abuse, or challenges present, this method is for you
Divorce is a lengthy process so don't waste time, call us now!