Stevens Point Family Law & Divorce Attorneys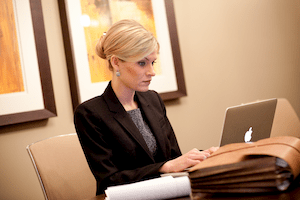 Practice Areas:
Divorce
Child Custody
Child Support
Alimony
Other Family Law issues
People often say that divorces are common, that they happen all the time. But knowing that doesn't make it any easier when it's happening to you.
Whether you know it's coming or not, a divorce is a stressful, life-changing event. When it hits, many of us are left feeling alone, unsure of what to do next.
Sterling Lawyers is there to make a challenging time in your life as easy as possible. Our entire practice was built from the ground up with a unique client-first philosophy that is changing how Wisconsin sees family law.
Get one of our talented Stevens Point divorce lawyers on your side and take back control of your life.
We know better than most that family law cases aren't "just another case" – it's your future wellbeing. Issues like child custody, child support, and alimony can have huge implications for how your family functions.
While most law firms handle a few divorce cases now and then, family law is all we practice. Focusing on one area gives our clients an edge because we know every nuance of the law.
Name an issue in family law and we've probably dealt with it firsthand. No matter what challenges you face, we are uniquely equipped to help you move on with your life.
Beyond our talented in-house legal team, we've developed a network of experts throughout Portage County. This trusted group of therapists, social workers, appraisers, and court officials are ready to provide vital help to your case when needed.
Hourly legal fees and retainers do a lot to add stress to an already stressful situation. So, to make everyone's life easier, we got rid of them. Instead, we have a single, flat-rate fee that includes every aspect of the case.
Our goal is to get great results and empower our clients, not nickel-and-dime them.
It might seem like a minor change, but it makes a huge difference in how we work with our clients. No longer do you have to worry if asking a question will result in a surprise bill.
If a case goes to trial, you don't have to worry that you don't have the money to fight it. If you have a concern about your case, you don't have to stay silent. A fixed price means you can be as involved in your case as you want.
To that end, we provide you with constant updates as your case progresses. From day one, we will keep you close to the case, making sure your opinions are heard. No two families are the same, and that's true of family law cases as well.
At the end of the day, our top priority is to get a great result – and that means knowing what a great result means to you.
With so much uncertainty and chaos, divorce can feel like a trap with no way out. We are here to tell you that there is a way forward.
Ready to take the first step? It's as simple as filling out the contact form or giving us a call today. One of our team members serving Stevens Point will get back to tell you how to get started.