Plover Family Law & Divorce Attorneys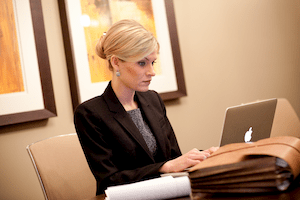 Practice Areas:
Divorce
Child Custody
Child Support
Alimony
Other Family Law issues
Divorce is much more than a legal process, it's an emotionally turbulent time for families. For parents, it can turn their world upside down. Decisions on child custody and placement can change a family dynamic for years.
More importantly, a bad outcome or confrontational case can have a negative impact on children's wellbeing.
Getting fair child custody and placement isn't about winning or losing, it's about building a happy, stable future. The Plover divorce lawyers at Sterling Lawyers are here to keep you calm and navigate the difficult terrain of Wisconsin family law.
Because we practice exclusively in family law, we have a deep understanding of what works and what doesn't in these cases. Once we understand the details of your case, we'll create a step-by-step plan to win your case.
In addition to our in-house legal team, we also rely on a network of social workers, therapists, and other experts to strengthen our case.
Divorce often brings up a lot of powerful emotions. However, from experience, getting too confrontational usually doesn't help. Judges in Portage County favor maximizing parenting time for both parents.
Our top priority is to leave our clients in a better place when they leave than when they came in. Your attorney will guide you towards a solution that will reduce conflict and increase your family's overall wellbeing.
The team of divorce attorneys, Collaborative Law practitioners, and mediators at Sterling Lawyers are equipped to handle any type of family law matter. We constantly share information and stay on top of the latest changes to get the best results for our clients.
When lawyers charge by the hour, clients are scared to ask questions or raise concerns for fear of a big bill. To further reduce client stress, we offer our Plover clients a fixed-fee price. After your consultation, we'll present you the amount of your case upfront, so you know exactly what to expect.
With Sterling Lawyers, there are no expensive retainers, no hidden fees, and no by-the-hour billing.
Experience the Sterling Promise of an open, supportive environment where compassionate legal experts put your family first. Divorce is hard – but we make the process easy.
Find out how Sterling Lawyers can help you move past your divorce with confidence. Call us today to schedule a consultation and get started.