Rhinelander Family Law & Divorce Attorneys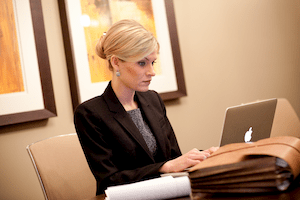 Practice Areas:
Divorce
Child Custody
Child Support
Alimony
Other Family Law issues
Divorce can be the toughest and hardest time in our client's lives. When this situation hits, we understand that you need someone who will listen to you and help you go through the process.
Sterling Lawyers is a law firm that focuses on family law alone. Our attorneys are passionate and dedicated to giving you the service that you deserve, especially when it comes to family matters.
Our clients always come first more than anything. We want the best for you because your success is also our success.
You can find comfort and help from us because our attorneys all understand how emotional this process can be. When you choose us, we will handle everything from beginning to end. We will help you move on and provide you with the best result possible.
We pride ourselves on the fact that we have years of experience dealing and winning many family law cases such as divorce, child custody and support, property division, and alimony.
If you're looking for Rhinelander divorce lawyers in Oneida County, we have an office there that you can visit. If you choose us, rest assured that you will not regret it because we are confident that you will get a successful result.
​When searching for a lawyer, you should choose the one who prioritized and focuses on family law. Sterling Lawyers attorneys are the right ones for you because we are certain that we have a competitive advantage over any other law firm.
Our attorneys are confident when getting into the courtroom because they understand the distinction of the family law in the counties that they serve. This has helped our clients get the results they seek.
Our care for our clients extends to the fees that they pay. We understand that going into legal matters will affect your finances, which is why we offer a term of payment to lessen the burden they are carrying.
Our fixed-rate fee will help ease your financial stress and allow you peace of mind. Our clients know that no matter what happens in their case, how long it takes, or how often they talk with their attorney, they know exactly what they will be paying and can budget accordingly.
It includes everything needed for your case.
You will see the worth of your money, and see that it is spent wisely. 
Our family law attorneys in Rhinelander are always available and ready to help you. Call or visit us now and start living a new peaceful life.