Oneida County Family Law & Divorce Attorneys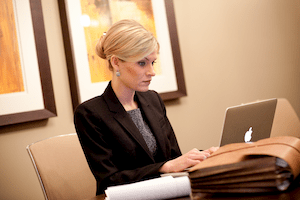 Practice Areas:
Divorce
Child Custody
Child Support
Alimony
Other Family Law issues
Marriages don't begin with the thought of divorce, but there are some couples where that becomes an unfortunate reality. If a divorce is on your horizon, you need an attorney who knows the toll that the separation can take on your family.
During a divorce, couples have to consider what to do with their assets. This includes such as bank accounts, real estate, and vehicles. For parents, oftentimes the children are at the forefront of their minds.
How will this affect my child? Their growth? Their future?
 Who will obtain custody?
When hard times come around, you want the best support for you and your family, an attorney who works with your needs in mind.
Sterling attorneys understand how time-consuming it can be to sort through paperwork, to understand the legal complexities that come with trying to navigate the court systems.
Sterling Lawyers in locations all over Wisconsin dedicate all of their energy to understanding not only the Wisconsin statutes but the changes that can be present in each county.
Oneida County, for example, may have certain details in their litigation that will differ from its neighboring counties.
Here at Sterling Lawyers, our team members have a heart for our clients. They know the ins and outs of family law because family law is all we do.
Our team of attorneys, mediators, and appraisers are committed to supporting you and helping you rebuild your life. In addition to our core team, we also offer professionals in social service, litigation, child support, and child custody.
This robust team teaches workshops catered to your situation, while also addressing the various types of divorce and the three methods you can take to approach your case.
Here at Sterling, we focus on three main avenues for a straightforward divorce to ensure that we serve our clients to the best of our ability.
DIY Divorce – Do It Yourself (with pros to help)
Unlimited access to our workshops, Q&A, and guidance for your confident approach
Have peace of mind that your divorce will be correctly filed and served through our intuitive advising process
Divorce Mediation – Ensure a harmonious process and relationship
Neutral mediator to peacefully guide your settlements from start to finish
Our team will sort through the confusing paperwork so you don't have to
Only costs a fraction of contested divorce costs
Divorce Litigation – You'll have Sterling in your corner
Sterling's top negotiation and litigation team will advocate for you
When there's distrust, abuse, or challenges present, this method is for you
Regardless of the approach you choose, rest assured Sterling Lawyers will be there for you every step of the way. Our attorneys will break down legal jargon and complexities for you, so you'll never be blindsided in your own case.
With a fixed price flat rate, our attorneys devote their time, expertise, and understanding to their clients because we value you, your case, and your family over money. Our success is based on your happiness from beginning to end.