Antigo Family Law & Divorce Attorneys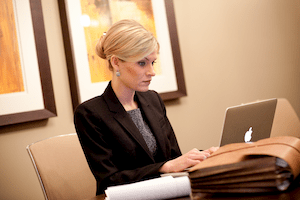 Practice Areas:
Divorce
Child Custody
Child Support
Alimony
Other Family Law issues
When looking for a divorce attorney, you should consider the ones who focus on family law because divorce is a serious matter that needs to be prioritized correctly. In this case, when looking for Antigo divorce lawyers in Langlade County, Sterling Lawyers is the right law firm for you.
We have years of experience dealing with family law because it is the only kind of law we practice. Divorce proceedings can get complicated, involving child custody, property division, alimony, and lots of uneasy emotions.
Here at Sterling Lawyers, we always put our clients first in everything we do. Their needs are our priority. We put great care and attention to detail in every aspect of the case, including the emotional well being of the clients we interact with.
We do this through constant and clear communication, planning, and listening to the wants and needs of our clients while we help them plan their next steps forward. 
Another way to show our clients that we care is through our flat-rate fee. This means that you are quoted one price, with nothing added as the case goes on.
We do this so that our clients can be reassured that no matter what happens, how long their case takes, or how many times they talk with their attorney, they know exactly what they will be spending and can budget accordingly. 
The goal of Sterling Lawyers is the success of our clients. Our team of professionals will treat you with respect, dignity, and kindness, because that is what we would expect from others if the roles were reversed.
Aside from our lawyers, our team also includes Collaborative Law practitioners, mediators, therapists, social workers, court officials, and appraisers. All of these resources will be available to you.
With our knowledge and extensive experience in family law, our clients know that they are getting what their hard earned money is worth. This means that we put you in the best position to move forward in your life after your case is finalized. 
Here at Sterling Lawyers, we firmly believe that communication is always the key to success. 
We extensively explain every facet of your case, and break down technical legal jargon in ways that will clear up any confusion. We will also give you constant updates on everything. We will not leave you in the dark.
You might be wondering why we would go this far for you and your family when attorneys in general have a stigma attached that is generally greedy and unhelpful.
We simply want to give families a better chance at a happy life, and to be a service to our community.
Visit Sterling Lawyers in Antigo and we will gladly assist you.