Langlade County Family Law & Divorce Attorneys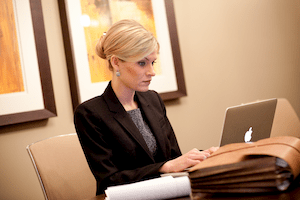 Practice Areas:
Divorce
Child Custody
Child Support
Alimony
Other Family Law issues
Divorce is a difficult situation all around. We understand that the decision to file for divorce comes with difficult emotions to process. You may feel lost when it comes to moving forward, but we know from experience that your first move should be to find a lawyer in your location that will help you.
Attorneys of Sterling Lawyers in locations all over Wisconsin are dedicated to exclusively practicing family law. With our team of Collaborative Law practitioners, mediators, and paralegals, we have years of experience in all aspects of family law.
Every family is different, which means every case is different. We have the flexibility and dedication to deliver you through the divorce process no matter what happens.
At our office in Lafayette County, our attorneys are ready to help you take on this challenging situation, and find a collaborative way to finalize the divorce fairly.
Sterling Lawyers will help you make the divorce process as painless as possible. We offer flat-rate fees to make the financial burden easier. This ensures that you know exactly what you will be paying at every stage of your divorce.
Attorneys at Sterling Lawyers are committed to being completely honest and transparent with their clients. We believe in being proactive communicators, and walking you through the whole process.
While a divorce can be tough to understand if you've never gone through it before, our attorneys are more than capable of explaining every stage of the process and giving you sound advice as to how to finalize your divorce as quickly as possible, while advocating on your behalf.
Let us walk with you to the start of a new life. Call us now for your consultation.