Kewaunee County Family Law & Divorce Attorneys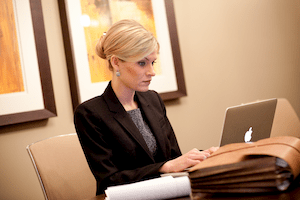 Practice Areas:
Divorce
Child Custody
Child Support
Alimony
Other Family Law issues
Divorce is a last resort option for when a marriage is no longer working between the two spouses. We understand that this is a frustrating conclusion to come to, but sometimes it is the best way to preserve a family as a whole.
With the decision to pursue a divorce, there comes with it a lot of choices that need to be made. Any property, assets, or accounts need to be fairly split, as well as an agreement for custody or any children that will be involved.
At Sterling Lawyers location in Kewaunee County, WI, it is our priority to put our client first. Our flat-rate payment system allows our clients to feel comfortable that they know what they will be spending, no matter how much time their case takes.
Any twists and turns that may come up will not cause an astronomical charge for our attorneys time.
We work this way because our attorneys care for our clients' well-being and not their hard-earned money. It also means that we will not hang up the case unnecessarily or charge you for your day to day meeting or communication.
Nowadays, it seems like there is a law office on every corner. This can make the search for the right attorney very stressful and exhausting.
When you choose an attorney from Sterling Lawyers, you are getting so much more than just an attorney. Sterling Lawyers' team of attorneys, mediators, and court practitioners are committed to the individual.
We also include an ensemble of other professionals, such as mediators, appraisers, and social workers. This dynamic team and holistic service ensures that you will reach your case goals.
These professionals also provide workshops that will go over types of divorce, such as alimony, divorces, and the numerous approaches to completing your case.
By choosing us to handle your case, you are choosing a firm that exclusively works in family law, and is familiar with every single detail.
We keep our clients involved and aware of changes or alterations that happen, so you are never in the dark about your own case.
The hardest step to filling a divorce is making the decision, so call or visit us online to sign up for a consultation.