Eau Claire Family Law & Divorce Attorneys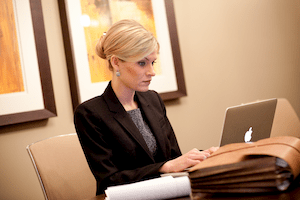 Practice Areas:
Divorce
Child Custody
Child Support
Alimony
Other Family Law issues
Like it or not, divorce makes you rethink many aspects of your day-to-day life. One day you're used to a routine then all of the sudden you're not sure who will pay the bills or take the kids to school.
Without warning, you're forced to work out child custody, something that can determine your family life moving forward.
Divorce isn't about settling short-term disputes, it's about laying the foundation for your future. To get the best possible outcome for your family both now and in the future, you need an experienced family attorney.
At Sterling Lawyers, we help people navigate the complexities of Wisconsin family law to build brighter futures.
We exclusively handle issues in family law like divorce, child custody, child support, property division, and alimony. Clients can rest easy knowing that we've had decades of combined experience handling cases of all shapes and sizes.
Family law is incredibly complex. We go above and beyond to know it like no one else. To stay on top of new developments, the team of Eau Claire divorce lawyers collaborates with the entire Sterling Lawyers team on a daily basis.
In family law, no two cases are alike. Years of family law experience doesn't mean we know the needs of you and your family.
We work closely with you, adjusting our approach based on your specific concerns.
Every step of the way, we'll keep you up-to-date with the progress of your case. If anything changes, you'll be the first to know and involved when we make decisions on what to do next.
If at any point you're confused or have feedback, we will happily take the extra time to speak with you.
A client-first approach is built on trust and mutual respect – not on nickel-and-diming our clients. No matter what the details of your case are, we charge a single flat-rate fee.
That includes all the work your attorney puts on the case along with all communication. Have the peace of mind that comes with understanding the cost of your divorce upfront.
Even in cases where the couples agree on everything, unexpected pitfalls can arise. Collaborative divorce and mediation options are available to make sure that even an amicable divorce doesn't leave any stone unturned.
In addition, we work with a network of social workers, appraisers, and other experts in Eau Claire County.
Beyond extensive legal experience, every one of our lawyers and paralegals is compassionate and caring. Divorce is never easy, and our top priority is both to get a great result and keep you comfortable throughout the process.
If you are in Eau Claire and need help with child custody or other issues related to divorce, don't wait. Fill out the form or give us a call to schedule a consultation today.