Eau Claire County Family Law & Divorce Attorneys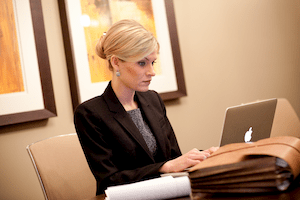 Practice Areas:
Divorce
Child Custody
Child Support
Alimony
Other Family Law issues
Every married couple goes through ups and downs. There is no such thing as a perfect relationship. While the occasional disagreement can be expected, the unfortunate reality is that some problems cannot be solved, and will end in divorce.
In these cases, it is normal to experience a range of emotions. Anger, sadness, and grief for a lost relationship only add to the difficulty of the situation.
While experiencing these emotions, there are many things that need to be taken into consideration. This includes negotiations on assets, properties, and children. When young children are involved, custody can be a looming question.
We all want to protect our children and shield them from the hardships of divorce.
Divorce can be physically, emotionally, as well as financially draining. Anxieties arise that often lead to depression. Sterling Lawyers attorneys understand and empathize with you, because our attorneys come from all walks of life.
They have mastered the intricacies of family law, and that's why we are experts in all aspects of divorce.
Every situation is different, and our attorneys know that it is difficult to handle this process alone. With locations all over Wisconsin and our attorneys in Eau Claire County, we are dedicated to helping you find a solution.
Sterling Lawyers is a group of enthusiastic lawyers, law practitioners, and mediators that will support and aid you throughout the process. In addition to our core team, we also work closely with appraisers, social workers, and court officials.
This is to provide you a versatile team of professionals.
Once you have decided to entrust us with your case, we will be by your side for whatever comes your way, whether that is divorce mediation, litigation, property division, child custody, or support.
In addition to this, we will also provide workshops with our professionals and give you options for funding. We don't just care about your case, we also care about your financial situation.
To those who can't bear the weight of going through these tough times alone, every hour matters. That's why we have come up with a one-time flat-rate fee, so you can ask our attorneys whatever you want to know without worrying about the time.
We value all our clients over money and we guarantee you that you will get your money's worth.