Superior Family Law & Divorce Attorneys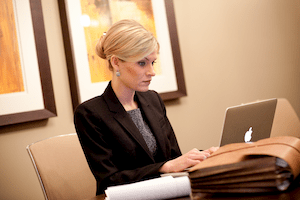 Practice Areas:
Divorce
Child Custody
Child Support
Alimony
Other Family Law issues
The terms of a Wisconsin divorce settlement have huge effects on families with children. Child custody and placement, child support, and other issues need to be handled both during and after divorce.
If they're not handled by a capable and compassionate Superior divorce lawyer, it's not just a temporary inconvenience but a massive negative impact on a child's wellbeing.
At Sterling Lawyers, we work exclusively in Wisconsin Family law to make a major life transition as smooth as possible.
Every lawyer, mediator, paralegal, and office staffer on our team has a strong desire to help their community by providing the best possible family law experience.
Divorce is an emotionally turbulent, complicated process that can push people to their breaking points. We can't promise that your divorce won't have bumps along the way, but we promise to make every effort to keep you calm and prepare you for the future.
You'll be walked through the process of getting a divorce in Douglas County step by step so you know exactly what to expect.
We work closely with our Superior clients to understand their needs for both the short and long term. We waste no time setting up temporary custody and child support orders and anything else you need to keep living your life while your case progresses.
Daily updates and strategy meetings ensure you'll never be left in the dark. And should you ever have any questions or concerns, your attorney or one of our friendly paralegals is ready to answer them.
If the need arises, we have access to various experts including court officials, therapists, and social workers who are crucial to giving us an edge.
Divorce is just the first step in your new life. With so much uncertainty in the air, especially with finances, we make payment simple. Instead of expensive retainers and hourly billing, we provide you a single fixed-fee price for your entire case.
No more guesswork for how much the divorce will cost, or secretly worrying that a long meeting or court date is costing you extra money. With Sterling Lawyers, you can rest easy.
With cases involving small children, keeping conflict to a minimum is good for both the kids and a speedy resolution. We work hard to keep you calm and guide you towards a fair and reasonable arrangement.
However, if things do get ugly, we have ample courtroom experience and fight fiercely for what's right.
Divorce might feel like the end of the world, but with a kind and knowledgeable attorney, it can be a new beginning. To get started today, fill out the form or give us a call to set up a consultation.