Douglas County Family Law & Divorce Attorneys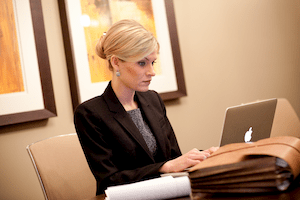 Practice Areas:
Divorce
Child Custody
Child Support
Alimony
Other Family Law issues
There are many factors to think about once the decision to get a divorce is made. If you and your partner have assets, such as bank accounts, real estate, or motor vehicles, there is a decision on how to divide them.
When children are involved, you must consider how the outcome of the divorce will affect your child's growth, behavior, and future.
Divorce in and of itself is not easy and oftentimes can come with an overwhelming financial burden. What is most needed is an attorney who can empathetically listen, support, and advise you to get the best outcome possible.
Attorneys at Sterling Lawyers in all Wisconsin locations do this on a daily basis. Although the state of Wisconsin follows general family law, certain counties enforce unique steps and/or details.
Douglas County may have different factors to consider than their neighbors.
All these facts can be intimidating, but there's a plus side: Sterling Lawyers is in your corner.
Here at Sterling Lawyers, we can give you peace of mind knowing that your needs will be heard as we help you achieve your desired case result.
Our group of professionals, including lawyers, appraisers, court officers, divorce mediators, and child support and custody advisors, will provide holistic advice for your case.
Along with our team of professionals, Sterling Lawyers also provides a series of workshops to help you with understanding different types of divorce and the various ways to get there.
There are three approaches to the divorce process. The first step, however, is deciding which path is the best for you.
DIY Divorce – Do It Yourself (with pros to help)
Unlimited access to our workshops, and guidance for your confident approach
Have peace of mind that your divorce will be correctly filed and served through our
intuitive advising process
Divorce Mediation – Ensure a harmonious process and relationship
Neutral mediator to peacefully guide your settlements from start to finish
Our team will sort through the confusing paperwork so you don't have to
Only costs a fraction of contested divorce costs
Divorce Litigation
Sterling's top negotiation and litigation team will advocate for you
When there's distrust, abuse, or challenges present, this method is for you
No matter the path you choose, Sterling Lawyers will ensure your satisfaction. Our success is based on your happiness!
Our attorneys are committed to including you in the process, so you will never be in the dark about your case. Our dedication to your case is evident in our one-time, flat-rate fee.
Here at Sterling, we understand that Divorce is an enormous weight to carry, and we are here to support you in your path forward.