Stoughton Family Law & Divorce Attorneys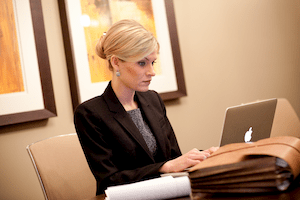 Practice Areas:
Divorce
Child Custody
Child Support
Alimony
Other Family Law issues
Don't let a divorce put your children's future on the line. Child custody cases are emotionally taxing. Most people are not prepared for the stress involved with family legal trouble. Attorneys take advantage of complicated family cases, often charging high hourly rates for drawn-out cases. To top it off, general law firms lack expertise in family law and thus neglect family cases.
You deserve an attorney who makes family law the top priority.
With locations across Wisconsin, Sterling Law Offices is the clear choice when searching for Stoughton divorce lawyers. We have successfully served clients throughout Dane County and are ready to start working with you. Our team of experienced attorneys will provide you with the best care, all for a low flat rate. No devastating legal bills!
Our attorneys are seasoned with decades of combined experience in family law and practice. They are dedicated to assisting clients with stressful issues. Clients will know exactly how much to pay in advance, with our unique, flat-rate pricing. Unlike with most other legal service proprietors, you will never pay extra, no matter how extended a case may become. Your flat-rate price will also include all communication, research, and travel our attorneys exhaust on your behalf.
Our goal is to provide the best possible outcome for our clients. We will never nickel-and-dime the people who put their trust in us.
Family law is all that we practice. Our teams are made up of accomplished child custody lawyers, certified Collaborative Law practitioners, and trained mediators. The people representing you will understand, better than most, what it means to undertake a complicated family case. Furthermore, we will work closely with a network of professionals, such as therapists, social workers, court officials, and appraisers. In the courtroom, we will utilize every possible resource to put the best interest of our clients first.
This is your case, your family, and your future.
You will receive constant updates as your case proceeds. Our team will incorporate your feedback into the case, and tackle any concern. While legal cases are notoriously confusing, we help make the complicated process easier. No one-sided conversations.
Lawyers with no interest in their clients' needs are not welcome in our office.
Although family law is our single area of focus at Sterling Law Offices, our attorneys are constantly learning, sharing information, and staying out in front of changes in order to best serve our clients.
The hardest part of a divorce is getting the process started. Come into a location near Stoughton today, and start the next chapter of your life. For more information, schedule a consultation at one of our Wisconsin offices or contact us by phone or e-mail.
Directions to our Offices
Our locations serving family law clients in Stoughton, WI:
Click here to see us on Google Maps in the Madison/Middleton area.
Madison Office –
Depart N Prairie St toward W Prospect St.
Turn right onto W Prospect St.
Turn left onto N Page St.
Turn right to stay on N Page St. (Road name changes to Williams Dr.)
Turn right onto CR-B.
Turn left to stay on CR-N / CR-B.
Take ramp left for I-39 North / I-90 West toward Madison.
Keep straight onto I-94 W / I-90 W / I-39 N.
At exit 135C, take ramp right for High Crossing Blvd toward Madison / Sun Prairie.
Turn right onto High Crossing Blvd.
Turn right onto Crossroads Dr. Arrive at Crossroads Dr.
The last intersection is High Crossing Blvd.
If you reach Wall St, you've gone too far. Drive time takes about 22 minutes.