Rice Lake Family Law & Divorce Attorneys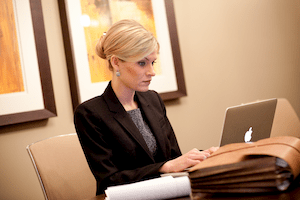 Practice Areas:
Divorce
Child Custody
Child Support
Alimony
Other Family Law issues
Divorce doesn't happen in a bubble. In families with children, terms of child custody and placement or child support can have a huge impact on a family for years to come. You can't afford to lose your cool, overlook something, or make mistakes when so much is at stake.
To keep your family moving forward, you need an experienced, compassionate Rice Lake divorce lawyer on your side. In a divorce, winning means keeping calm while finding a solution that a judge will accept and puts the wellbeing of your entire family first.
At Sterling Lawyers, we have decades of combined experience in Wisconsin family law. Work with a seasoned group of divorce attorneys, mediators, and Collaborative Law practitioners who get exceptional results. Family law is all we practice, and we are passionate about getting our clients what they deserve.
Like it or not, Wisconsin requires parents to work together to make decisions regarding their children. Once we fully understand your circumstances, we'll help you create a parenting plan. We know better than most how stressful divorce can be.
You'll have the process explained to you step by step, and we'll make sure to give you honest expectations. Clients are encouraged to ask questions, give us feedback, and stay involved throughout the process.
Judges in Barron County always prefer low-conflict divorce settlements. But should your spouse prove unreasonable, we are prepared to fight on your behalf.
In addition to our exceptional legal team, we also call on a network of appraisers, social workers, court officials, and other experts who are crucial to tipping the scales in our favor. The team also regularly shares information on active cases to make sure nothing is overlooked and to find novel solutions to tricky cases.
Divorce is stressful enough without having to worry about an unknown legal bill. Fixed-free pricing lets you know the total cost of your divorce upfront. We don't try to push you towards services you don't need or waste your time and money with hourly billing.
The price of your divorce includes all work on the case, including research, travel, communication, filing fees, court appearances, and anything else that arises.
Divorce is complex and stressful. Sterling Lawyers promises to make it easier. Work with a compassionate lawyer who will listen to you, keep you calm, and work tirelessly to get your family back on its feet.
Discover a better way to go through a divorce in Rice Lake. Contact us today to learn more.