Barron County Family Law & Divorce Attorneys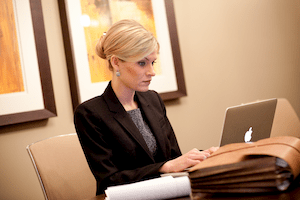 Practice Areas:
Divorce
Child Custody
Child Support
Alimony
Other Family Law issues
Going through a divorce on your own can be time-consuming and complicated. A marriage ending isn't an experience that anyone wants to go through, but there are many situations where the only way to continue forward is for spouses to separate their lives.
Going through a divorce is not a walk in the park. There are so many factors that come into play. If you have property, for example, how will you divide or share your assets? Who'll take the car and who'll take the house?
The financial component is the first hurdle to any divorce process. The divorce process is notorious for being quite expensive, especially when the case requires an attorney to help mediate between spouses.
When young children are involved, complications are bound to happen. The decisions made in the process of separating yours and your spouse's lives can affect the children's lives now and in the future.
Even when spouses are cordial, custody is a tricky thing to navigate. However, with an attorney that is dedicated to helping you and your family, it can be done.
The state of Wisconsin upholds a general family law, but certain counties have unique requirements. The attorneys in our Wisconsin locations are here to families in Barron Count to find the answers.
You don't have to go through this alone.
Sterling Lawyers provide a competent team of professional lawyers, mediators, and practitioners, each member dedicated to serving their clients in every way possible. Not only will we provide you with a quality team, but a commitment to your needs and desired result.
We work on family law, and only family law, to make sure you receive the best outcome.
Aside from legal matters, our team is also made up of other professionals in social work, appraisals, and the court system. This holistic team will provide exclusive information through our workshops.
They will go over the case process, the different types of divorce, and the strategic paths you can take. There are three ways to tackling the divorce proceeding. The first step, however, is deciding which path is the best for you.
DIY Divorce
Do It Yourself (with pros to help)
 Unlimited access to our workshops, Q&A, and guidance for your confident approach
 Have peace of mind that your divorce will be correctly filed and served through our intuitive advising process
Divorce Mediation
Ensure a harmonious process and relationship
Neutral mediator to peacefully guide your settlements from start to finish
Our team will sort through the confusing paperwork so you don't have to
Only costs a fraction of contested divorce costs
Divorce Litigation
You'll have Sterling in your corner
Sterling's top negotiation and litigation team will advocate for you
When there's distrust, abuse, or challenges present, this method is for you
Sterling Lawyers is dedicated to you and your case, regardless of which path you decide to take. Our attorneys are committed to including you every step of the way, from beginning to end, and they'll never keep you in the dark or confused.
We care about your well-being and are here to help.