Ashland County Family Law & Divorce Attorneys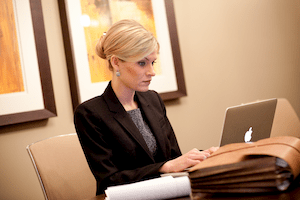 Practice Areas:
Divorce
Child Custody
Child Support
Alimony
Other Family Law issues
A divorce is more than just a court case, it is a family that has decided to go its separate ways. The process of coming to this decision is already difficult and doesn't need to be exacerbated by unneeded stress.
Family law can be extremely complicated, which is why to secure your family's future, working with an experienced family lawyer is essential.
While there are many decisions that need to be made during this tumultuous time, perhaps the most grueling is the logistics of asset division. The division of assets such as property and accounts is a crucial step in making sure that separation is fair for both parties.
For families that have children involved, things like child custody and placement can have a huge impact on your family's emotional wellbeing for years to come.
Sterling Lawyers is a family law firm committed to helping families all over Wisconsin. For us, family law isn't just something to sprinkle in among other areas of law, because it directly impacts families and communities and should be treated with the dedication it deserves.
That is why we focus exclusively on family law cases and have spent years learning the specific nuances of the Wisconsin family court system.
Because we have such a specific practice, our attorneys dedicate themselves to being absolute experts in this field. This is why we make sure to stay on top of the latest legal trends. Every day, our entire network of Ashland divorce lawyers collaborates on strategy and proven techniques to ensure the best outcome of a case.
Every one of our attorneys, mediators, collaborative divorce lawyers, and paralegals is solely concerned with getting the best results for your family. In addition to our compassionate team of attorneys, we work closely with a trusted network of social workers, appraisers, and other experts who can help us provide the best outcome for our clients.
With locations across Ashland County, we strive to provide top-tier legal assistance without disrupting your routine and daily life.
It goes without saying that every family is different. We're not here to tell you what's important, but instead to help you strategize in order to get you the outcome that you need.
We know that family law can get confusing. Our goal is to make this emotional time as simple as possible. That starts with building relationships with clients based on mutual respect. You should always be confident that every action in your case is being done for your family – not for money. 
Our dedication to families and communities goes beyond helping our clients get a fair outcome in their cases, it extends to the financial security of our clients.
We have implemented a flat rate fee system that guarantees you are never charged by the hour and never receive a surprise legal bill. Every part of your case is included from day one, so you can be sure of exactly what you will be paying.
From the start of the case, you'll have the opportunity to choose from an array of dedicated advocates. Their sole job is to address your concerns, create a customized plan, and make sure you know exactly what's happening as your case progresses.
In a time such as this, we know you are looking for an attorney that you can trust. Call or email today to get started on planning for your future.