Evanston Child Support Attorneys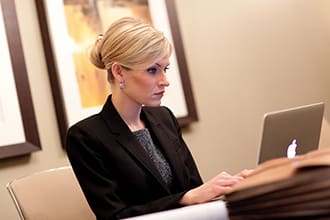 Join one of our experienced family law attorneys and learn about the divorce process, common issues, and participate in a Q and A session.
RSVP here.
Upcoming dates:
Evanston Child Support Lawyers at Sterling Hughes, LLC
Are you ready to move forward? Call (312) 757-8082 to schedule a strategy session with one of our attorneys.
Life changes can be challenging, especially when entangled in a child support dispute. The emotional toll it can take is significant, emphasizing the need for professional guidance to ensure the process is as smooth as possible. Having a skilled Evanston family law firm by your side can make a world of difference. The legal team at Sterling Lawyers, fully understands this and works diligently to alleviate their clients' stress by effectively dealing with such matters.
Unraveling the Complexities of the Child Support Journey
We have established ourselves as credible within the Evanston community through years of committing to clients' best interests. The firm's dedicated team of lawyers brings extensive, hands-on experience, striving to simplify this otherwise complex process. By prioritizing clients' needs, we have distinguished ourselves from others in the city. We strive to provide each client with personalized attention, fostering an environment that enhances the overall client experience.
Tailored Solutions for Unique Child Support Needs
Understanding that no two child support cases are the same, Sterling Lawyers invests time getting to know the unique circumstances of each client. Their approach involves carefully evaluating each situation, providing transparent pricing models tailored to individual needs. Their predictable fixed fee structure eliminates the uncertainty often associated with hourly billing. This individualized approach, couple with high-quality legal representation, ensures clients enjoy a stress-free experience.
Profound Family Law Experience You Can Trust
Sterling Lawyers prides itself on its vast experience in family law. This deep-seated knowledge of the child support process allows them to confidently handle such related cases. Their commitment to making proceedings affordable without unnecessary delays is highly valued by clients in Evanston. This law firm's hands-on approach reassures clients during what can otherwise be an unnerving process.
Ensuring Smooth Legal Proceedings
Every effort is made to keep the proceedings as smooth and fast as possible. Our lawyers effectively manage all areas of family law cases such as property division, child custody, and alimony. Their mission is to ensure a clear resolution that encompasses both parties' decisions while fostering collaboration and reducing conflict.
Consistent Support for Your Family Law Journey
Navigating through child support issues requires considering several factors like the impact on children, financial implications, and emotional well-being. Sterling Lawyers understands that circumstances can change over time, necessitating alterations to existing arrangements. The attorneys guide clients through these modifications, providing ongoing support beyond the initial consultation and representation. They also offer various resources to support clients throughout their journey, including access to legal research materials and educational workshops.
Selecting the Right Legal Representative: What Makes a Difference
Choosing an attorney with a proven track record is integral to the successful resolution of legal matters. Our team has consistently demonstrated their abilities in successfully handling similar cases, providing peace of mind to their clients. Their understanding of family law, familiarity with local courts and judges, and experience in negotiation and litigation instils confidence in their representation.
Charting the Path to Resolution in Child Support Cases
The child support process involves several stages including initial consultation, filing documents, negotiation, and potentially court proceedings. Sterling Lawyers guides its clients through each stage of this legal journey, providing strategic advice while advocating for their best interests. They effectively navigate any complexities that may arise during these proceedings, ensuring a higher likelihood of achieving a favorable resolution.
Why Initial Consultation is Key: Empowering Your Legal Journey
Starting the process involves consulting an attorney to understand their rights better and explore available options. An early consultation should be considered to prevent any legal pitfalls and establish a solid foundation for a successful case. Legal nuances related to child support cases require the guidance of an attorney to navigate successfully. Contact our team today.
For Immediate help with your family law case or answering any questions please call (312) 757-8082 now!
Frequently Asked Questions
Is childcare expense included in child support calculations in Evanston?
In Evanston, work-related childcare costs are generally included in child support calculations. The total reasonable childcare expenses for the custodial parent can be added to the basic support amount owed by the non-custodial parent. This ensures childcare costs crucial for the parent to work or go to school are adequately covered. However, only basic supervised care expenses are included, not extracurriculars or enrichment programs.
Can unpaid child support affect things like passport renewal in Evanston?
Yes, unpaid child support obligations can impact passport application or renewal in Evanston. Federal law allows passport denial for debtors owing over $2,500 in past-due support. The court can submit notices to the Office of Child Support Enforcement to block the application process. Resolving substantial payment debts is necessary for the agency to release the hold on issuing a new passport. A family law attorney can assist with getting notices withdrawn by making payments on owed support.
What expenses count as "extraordinary" to adjust child support in Evanston?
In Evanston, expenses that count as "extraordinary" to adjust child support above guidelines include chronic, uninsured medical costs, tutoring for disabilities, special needs equipment, and sports or extracurricular fees directly benefiting the child. Extraordinary expenses are shared pro rata between parents based on incomes. Not all requested expenses will qualify - your Evanston child support lawyer can argue which major costs should increase support.
Sterling Lawyers, LLC in Evanston is formerly known as 'Sterling Hughes, LLC'