Waushara County Family Law & Divorce Attorneys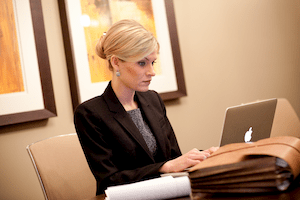 Practice Areas:
Divorce
Child Custody
Child Support
Alimony
Other Family Law issues
Our location in Waushara County offers a team of lawyers, mediators, and court practitioners to guide you through the divorce process. We include a team of professionals in social work, appraisals, and court offices to ensure a well-rounded service for every case.
Our professional team also teaches workshops that break down the divorce process, the types of divorce, and the numerous approaches to reaching your case goals.
Let's be honest: divorce isn't easy.
There are multiple aspects to consider, such as how you and your spouse want to divide your real estate, vehicles, bank accounts, and child custody if you and your spouse have children.
These factors can make an already emotionally draining process even more stressful. Our attorneys all over Wisconsin are familiar with the emotional toll divorce can take and are dedicated to shouldering some of that burden.
It's important to have a support system in times such as this. It's also important to have a person who can give sound advice that will work to preserve your family as much as possible.
Our attorneys exclusively practice family law, which means that their passion is in providing a safe and calm resolution to your divorce. Our attorneys do not strive to cause more problems than they solve.
To reiterate: divorce is not easy.
But here at Sterling Lawyers, we believe we can make the process easier for you.
There are three main approaches you can take to your divorce case. The first step, however, is deciding which step is best for you.
DIY Divorce – Do It Yourself (with pros to help)
Unlimited access to our workshops, Q&A, and guidance for your confident approach
Have peace of mind that your divorce will be correctly filed and served through our intuitive advising process
Divorce Mediation – Ensure a harmonious process and relationship
Neutral mediator to peacefully guide your settlements from start to finish
Our team will sort through the confusing paperwork so you don't have to
Only costs a fraction of contested divorce cost
Divorce Litigation – You'll have Sterling in your corner
Sterling's top negotiation and litigation team will advocate for you
When there's distrust, abuse, or challenges present, this method is for you
Regardless of the approach you decide on, our Sterling attorneys will work with you. We promise to include you in every step of the way, breaking down jargon and complexities.
You'll never be in the dark about your own case. In addition, our offices ensure that everything listed in each package will only cost a one-time, flat-rate fee. Lawyers are sometimes associated with money, but here at Sterling Law, we prioritize family over fees.
Ease into the divorce process with Sterling Lawyers, where we are committed to quality family law for you and your family.